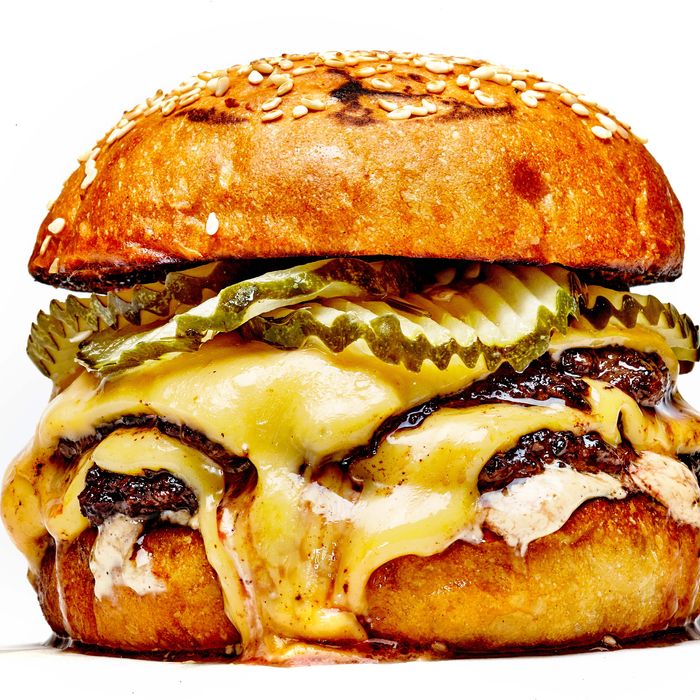 The pickles, cheese, and bun will all be made in-house.
Photo: Bobby Doherty
We know, we know. We've been writing a lot about burgers lately. You may have even said to yourself, "If I never read another description of a Pat LaFrieda patty, it will be too soon." But here's some ground-meat news worthy of making an exception: Salvation Burger, Ken Friedman and April Bloomfield's second collaboration with the Pod hotel chain (the first was Salvation Taco), just might be the burger joint to end all burger joints. Here's why:
1. It's generally agreed that Bloomfield is the reigning burger queen of the city, if not the country. No aficionado has not been to the Spotted Pig to try her Roquefort burger. And her lamb burger at the Breslin is so good it's converted hordes of skeptical beef-patty purists.
2. Still, reprising signature dishes and spinning off restaurants isn't Bloomfield and Friedman's style, and, unless you're Danny Meyer, that strategy often doesn't end well. So no Spotted Pig or Breslin burger clones here. Instead, Bloomfield's menu is a departure for her, a delving into if not exactly all-American fast-food territory, something close to it. There's a classic double cheeseburger (made with two griddled four-ounce patties, with pickles, special sauce, and, in season, lettuce and tomato), and an eight-ounce burger cooked on a wood grill and topped with house-smoked short rib or brisket. Veggie burgers, chicken burgers, housemade hot dogs, and even a take on a Filet-O-Fish are in the works. And the fries will be of the skinny Mickey D's variety, too.
3. Speaking of departures, Bloomfield isn't sourcing her meat from Pat LaFrieda this time around. She's getting sides of beef from an upstate farm and grinding them in house. And that's not all. She's making her own pickles, of course, but also cheese, a Tickler Cheddar-based blend to go on that double burger that would do Wylie Dufresne proud. She's baking her own sesame-seed potato buns, which she says will be squishy but not too. "I like a little structure." And although she knows better than to try to outdo Heinz, she's concocting her own mustard. In a word, hers is not so much a fast-casual approach to burger flipping as it is a fast-from-scratch one. Call it McBloomfield's.
4. While there will be plenty of beer (plus boozy milkshakes), Friedman thinks the time for pairing burgers with wine has come. So look for lots of inexpensive vino — in bottles, on tap, from boxes, and by the glass. "We want to demystify the whole wine thing," he says.
5. Last but not least: pie. Take, for instance, banana cream, or grapefruit and sesame, by the slice or the whole seven-inch thing to go. Plus: fried fruit pies in apple, plum, or blueberry — not unlike the McDonald's model, if McDonald's bought their fruit at the Greenmarket.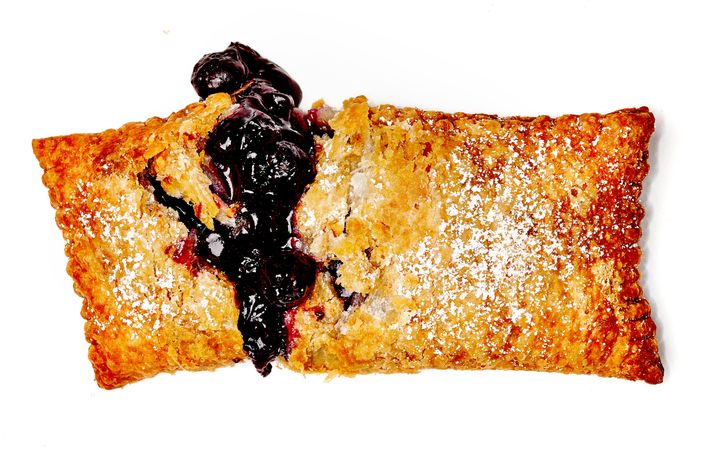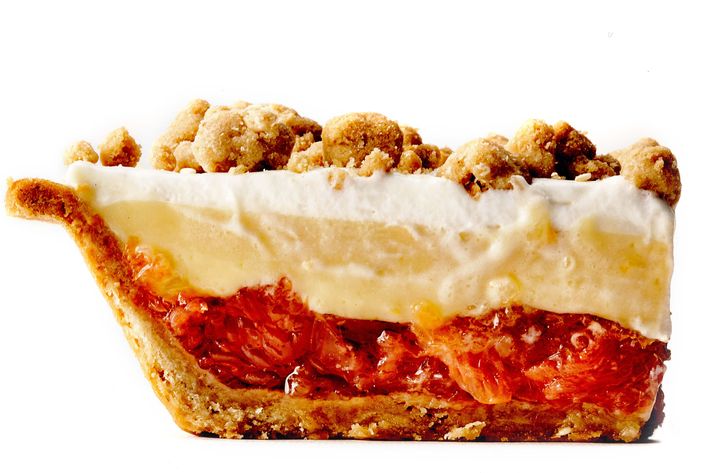 Salvation Burger, at the Pod Hotel 51, 230 E. 51st St., nr. Third Ave.; no phone yet.
A version of this article appears in the August 24, 2015 issue of New York Magazine.