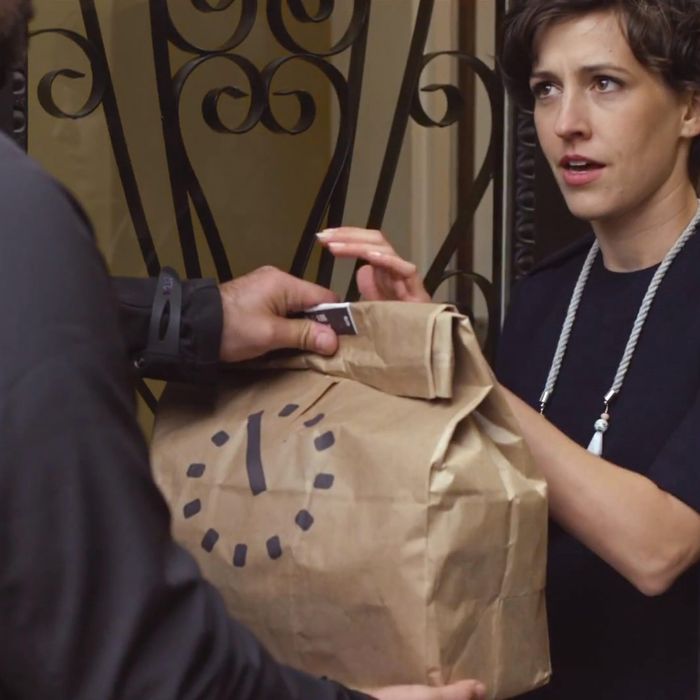 Booze is ready for Prime time.
In its quest to be all-things-delivery to all Prime-membership-paying people, Amazon is breaking into the instant-alcohol market. Yesterday it released its Prime Now one-hour delivery service in Seattle, but with a serious upgrade: the ability to summon beer, wine, and liquor to one's doorstep in an hour.
Like every order on the Prime Now app, delivery costs $7.99 (or nothing, if you can somehow wait two hours instead of just one). As Amazon's press release explains, alcohol is one of several products available immediately to Seattle-area Prime members: "Residents of Seattle, Bellevue, Redmond, and Kirkland can now get one-hour delivery on tens of thousands of items like paper towels, wine, beer, chilled and frozen items like milk and ice cream, televisions, and Kindle devices." In a selfless act of service journalism, the Seattle-based team at GeekWire already ordered a bottle of Absolut and some OJ, reporting that everyone was pounding screwdrivers in the break room in just 34 minutes.
Some wrinkles may still need ironing out, but Amazon suggests the odds of a national rollout are high.