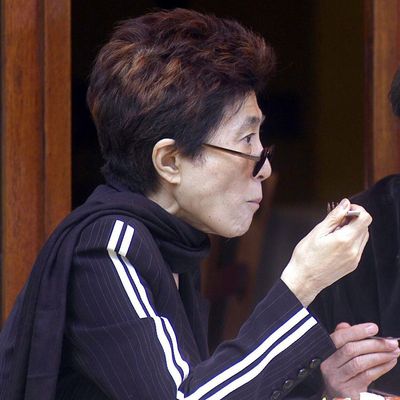 Ono, likely eating peas in a restaurant.
Photo: 2003 RAMEY PHOTO/Corbis
A few weeks ago, while the entire internet was whipped into a frenzy by the idea of adding peas to guacamole, experimental artist and wordplay trickster Yoko Ono remained silent. No longer. Peas for everyone, everywhere, she says. This missive probably goes for margaritas, too.