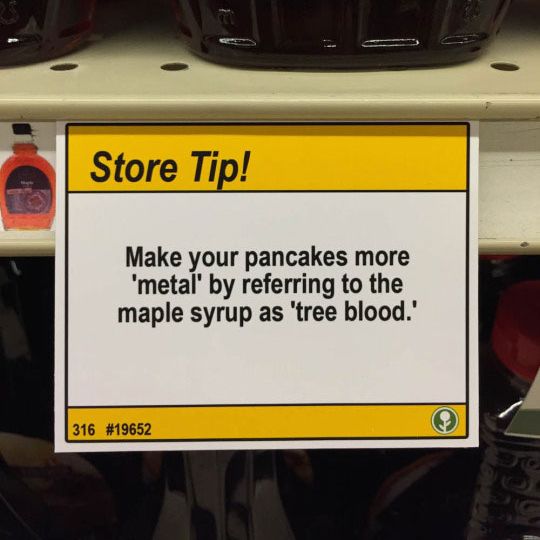 Los Angeles comedian Jeff Wysaski has made a sport of pranking local shops with fake labels, and now he's targeting grocery stores. Wysaki has plastered a store with crucial tips on how to use (and not use) the products in creative ways. He isn't the first comedian to replace regular old labels with his own gonzo takes: London artists Hugo and Sholto previously offered their own interpretations of bargain wines and flooded the market with fake Solyent Green. Cheesemongerers, though, need not worry, as they've clearly already got the label game down pat.
If you've ever thought of feeding your friendly neighborhood pigeons anything but breadcrumbs, heed this warning: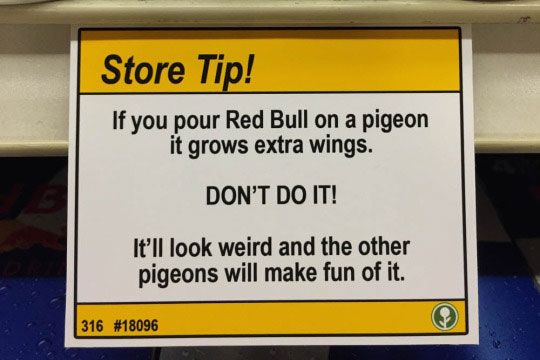 Happiness is a lemon sandwich creme cookie.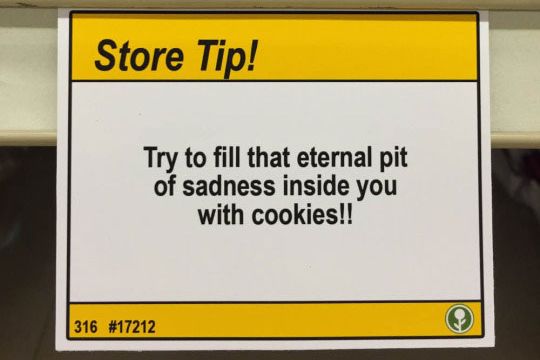 You should try a different pickup line for each kind of pasta, but here's one to start: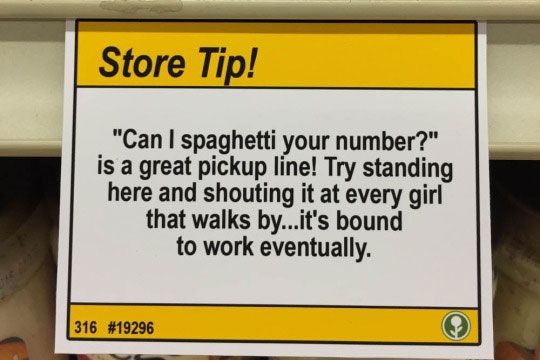 A captive audience keeps the doctor away: