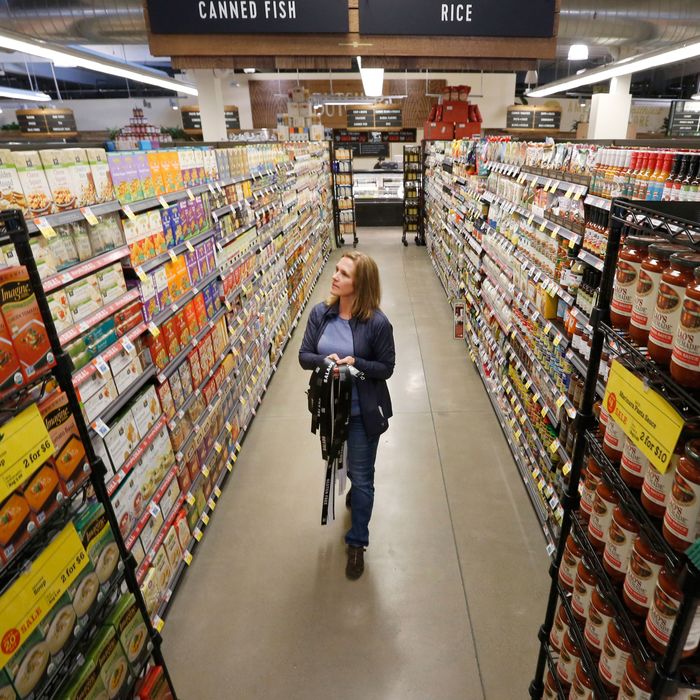 Probably not this empty, but still.
Photo: Ed Murray/Corbis
All that negative publicity that Whole Foods received after the NYC government went public about investigating the company for "routinely" overcharging customers is hurting the chain on a national scale. After seeing sales grow 2.6 percent at established locations during the first ten weeks of the quarter, growth declined significantly to .4 percent during the two weeks immediately after the news broke. And while sales growth has increased during the first three weeks of this quarter, it's only been to .6 percent — still well below what it was before the news broke. The decline is significant enough that Whole Foods has downgraded growth expectations for the entire fiscal year.
During a call with investors and analysts, co-CEOs John Mackey and Walter Robb, who eventually admitted to the charges, admitted that they need to win some customers back. Robb said, "There's no magic bullet for restoring whatever trust was lost." The declining growth and bad publicity comes at a particularly bad time for the company, as it'll need that trust when it opens its "hip, cool, and tech-oriented" chain of more affordable stores.
[Inc.]