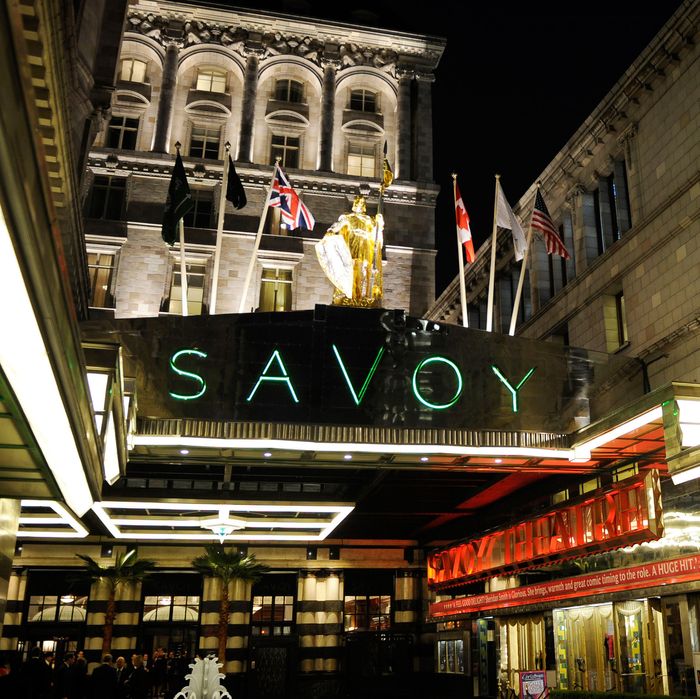 Time for damage control.
Photo: Paul Hackett/In Pictures/Corbis
A teenage waitress says that managers at London's ritzy Savoy left her "crying and shaking" after giving her an ultimatum: Either remove your headscarf or leave the hotel. According to Shaidat Olufowobi, she'd been brought in for a wedding by a catering agency, and she showed up like she always does — wearing a hijab similar to this:
Right off the bat, she says, a staff member "called it a bandana, as if it were a gang thing or a fashion choice." She tried to explain the headscarf was actually neither, and that it was a religious requirement, but employees seemed skeptical and simply told her she or it had to go — her choice. So she walked out 4 hours into an 11-hour shift.
A Savoy representative announced it was "a misunderstanding" and that the hotel "worked together with the agency to resolve," but Olufowobi thinks the snafu merits a little more: She wants a donation made to a charity of her choosing, and Savoy staff to receive equality training.