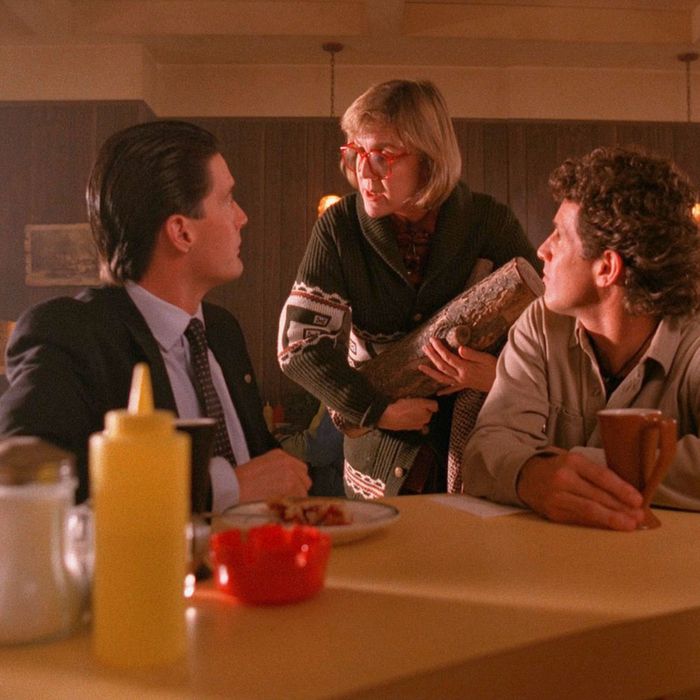 Damn fine.
Photo: ABC/Spelling Ent./CBS Paramount Domestic Television
David Lynch superfans have always been able to make cherry-pie pilgrimages to the Washington diner immortalized in Twin Peaks, but they may want to start planning a London trip ASAP if they want a piece of the complete package.
Called the Owls Are Not What They Seem (and parked online at this appropriately enigmatic URL), the £65 three-course "immersive dining experience" is the work of pop-up creator extraordinaire Lemonade and Laughing Gas. Exactly what's on the menu remains a secret, outside of organizers saying it will be by bespoke caterers Blanch & Shock and of course include cherry pie plus a mysterious "twist" on a damn fine cup of coffee. Diners are also encouraged to dress in costume, maybe as the Log Lady, MIKE the one-armed man, or Nadine.
The spot is supposed to appear in a secret central London location between August 27 to October 17, sort of like by portal. We think we have an idea of what the front-of-house waiting area will look like: