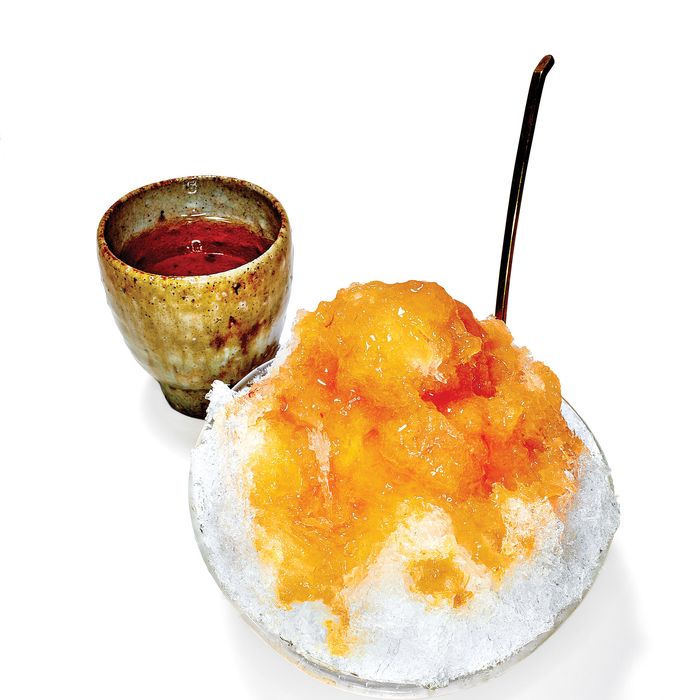 Photo: Bobby Doherty/New York Magazine
New Orleans has its neon sno-balls, the Philippines its hodgepodge halo-halo, and Sicily its tart-lemon granita. In Japan, the dog days of summer are countered with kakigori, a mound of pulverized ice flavored with sweet syrups and accessorized with toppings like mochi and red beans. Kyoto confectionery Nakamuraken has developed a reputation for the dish and brings its thoroughly refreshing seasonal sweet to the U.S. for the first time with a five-day pop-up at Kokage by Kajitsu (1 to 4 p.m., July 29 through August 2). To celebrate its American debut, the shop will introduce a new flavor, rhubarb, as an alternative to the more traditional matcha, and serve both as part of a set, with sidecars of condensed milk and cups of green tea.
Mouse over or tap the image to read more.
On the menu at Kokage by Kajitsu, $10; 125 E. 39th St., nr. Lexington Ave.; 212-228-4873
*This article appears in the July 27, 2015 issue of New York Magazine.