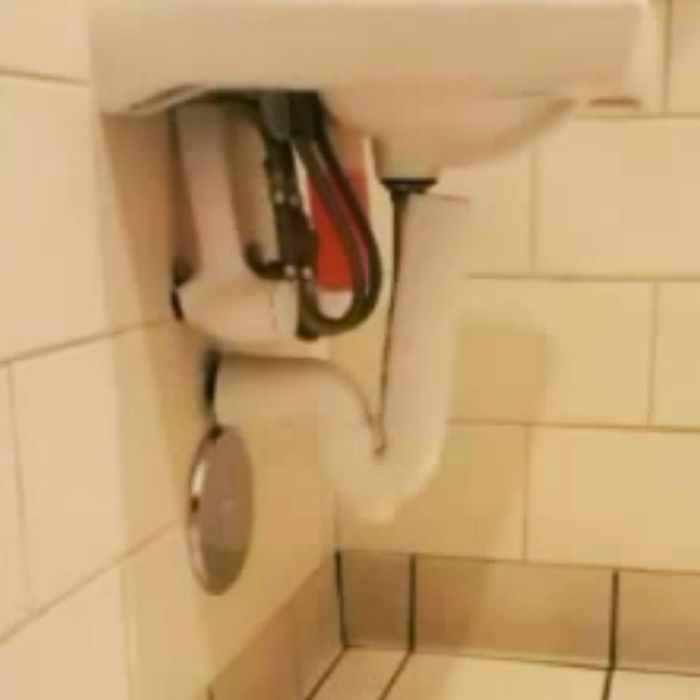 A California woman left Starbucks with a lot more to complain about than the dark roast's strange notes of burnt charcoal. It sounds like a quick bathroom trip at a location outside L.A. probably ended with a lovely mother-son chat about why there are bad people in the world. As she tells KTLA:
There was a cell phone with the camera lens faced towards the toilet, and it was propped up by some paper towels. It had taken some work to get it to stand the way that it was standing.
She told the store's employees, who called authorities, and police say the phone was turned on. The woman thinks it'd probably still be there recording all the customers, too, if it hadn't been right at her son's eye level. At least she was caffeinated before having to explain voyeurism to a small child.
[KTLA]