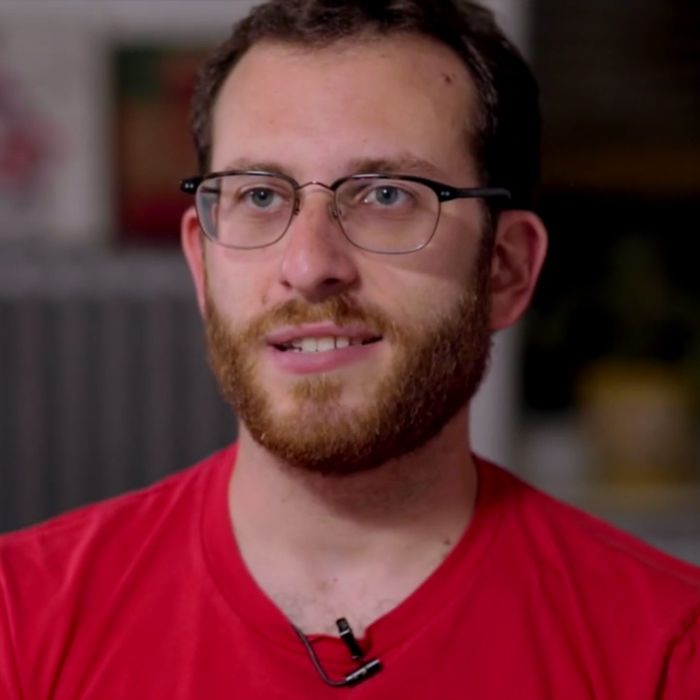 "I have a self-imposed limit of 15 slices per week."
Professional pizza maniac Scott Wiener, the man behind Scott's Pizza Tours and Slice Out Hunger, has made a life out of his obsession with slices, and now, interestingly enough, he's getting his own documentary. Filmmakers Ryan Jones and Shawn Willis have been filming and following Wiener over the last half-year, and along the way, they've attended Wiener's pizza tours, joined him at public events like the International Pizza Expo in Las Vegas, and interviewed friends, family, and pizza hot-shots, like Paulie Gee's owner Paulie Giannone.
But don't rush over to your Netflix just yet: The group needs your help to finish the documentary, which will also include the latest on Wiener's pizza box gallery opening in the U.K. and a pilgrimage to Italy. So they've started a Kickstarter campaign to raise the required $35,000. Decide for yourself if it's worth it by watching the trailer, which presents a charming, detailed portrait of Wiener, who is a true enthusiast. Besides, the world can always use more pizza.