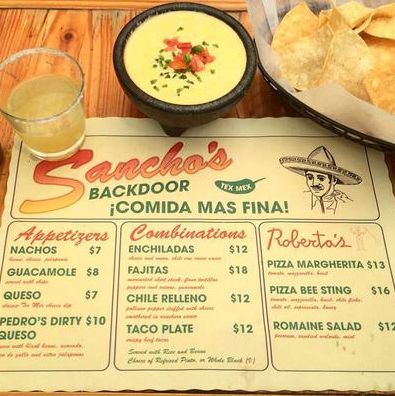 The queso is for pizza-dipping.
Photo: Three's Brewing/Twitter
Lukewarm queso and not-so-sizzling fajitas made short work of the Tex-Mex trend in Manhattan, but the guys over at Roberta's don't seem to care. Over the weekend at Three's Brewing in Gowanus, where they're popping up through August 2, they launched the cheekily named, weekends-only Sancho's Backdoor, offering taco plates, nachos, and enchiladas alongside the previously promised pizzas. Tex-Mex skeptics may scoff at the idea and quietly wish the queso would simply slip out of sight, but given the Roberta's team's gonzo culinary leanings, if any one can pull it off in a way New Yorkers appreciate, it's them.