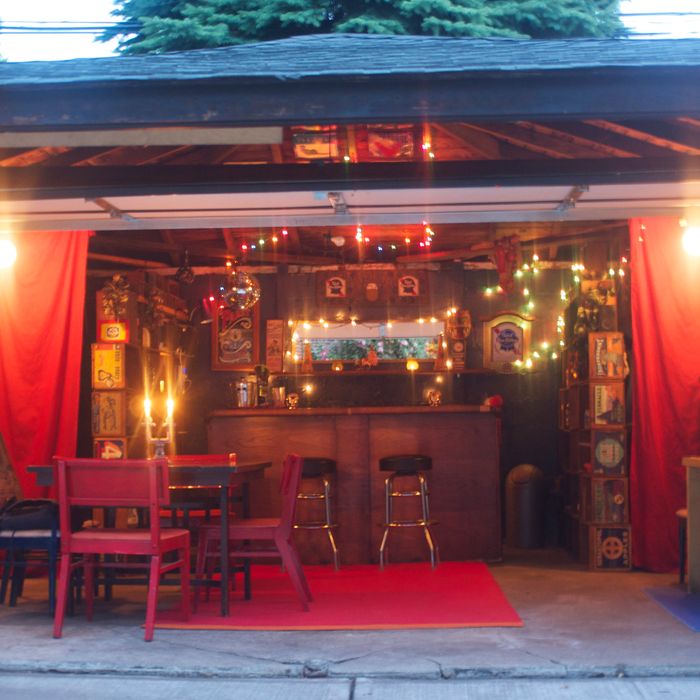 Who even cares where the cars go when your garage looks this great?
Photo: Katie Honan/DNA Info
Wanting a cool dive in which to hang out, but unable to find any funky enough in their neighborhood, Joe and Kate Bly did what any reasonable couple would do: They converted the entire garage of their East Elmhurst house into a truly awesome-looking tiki bar. Now called the Rio Negro, it's a Caribbean-themed hangout that's decorated with old records, relics, and trinkets (left amassed in the garage by Joe's "hoarder" grandfather), and, because no sweet tiki bar is complete without it, a disco ball for when things get a little crazy.
This bar would make any Mai Tai enthusiast proud — though the bad news is that because of things like "liquor laws" and "zoning regulations," the bar itself isn't open to the public, only friends of the Blys. Indeed, the real lesson here is that it's time for everyone to start taking their home bars even more seriously than before.
[DNAInfo]