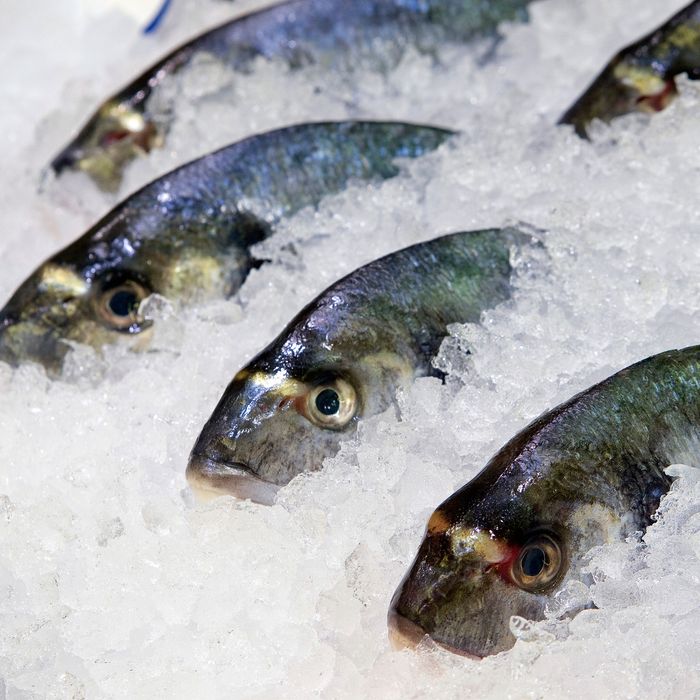 These seem fine.
Photo: Oliver Heinl/NA/Novarc/Corbis
It's not rare for New York's Department of Health and Mental Hygiene to be accused of overreaching in its regulating of the city's professional kitchens, but it seems like for once they're actually getting in line with chefs' practices. In a momentous decision that may in fact change very little, the DOH will now require, starting in August, that all fish served raw, under-cooked, or marinated (think: crudo or ceviche) must first be frozen to guard against parasites.
This may seem like a bold step to take against freshness, but the truth of the matter is that a lot of fish served at sushi spots is already frozen, and top-tier spots like Sushi Yasada, Sushi Zen, and even occasionally Masa are already committed to the practice. (Not to mention prepackaged sushi you buy in a moment of desperation somewhere like Duane Reade.) That isn't to say the move is problem-free, however: The real victims are some deliciously oily fish that don't take well to freezing. But for the most part, these are not the most effective regulations to hit New York kitchens. Really, it seems like the biggest change this move might make is to help educate customers about everything that goes in to selling "fresh" fish.
[NYT]