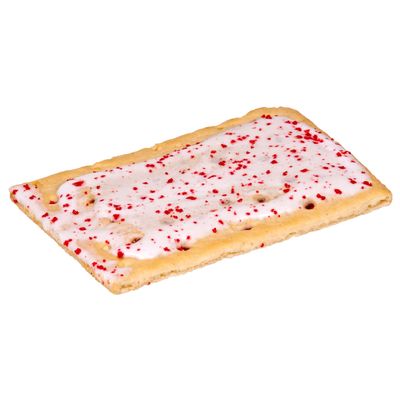 Not good for pumping iron.
Photo: Evan Amos
Pop-Tarts are pretty unhealthy, but this is ridiculous: A South Carolina couple who work as Beachbody coaches have been arrested on child-neglect charges after forcing their daughter to go live in the woods because she ate one of the toaster pastries. The girl, 14, allegedly received a tent, a flashlight, a watch, one roll of toilet paper, and a whistle before getting the boot, and was told she wasn't welcome back for a week. Thankfully, police stumbled upon her two days into her camp-out.
The parents, Crystal and James Driggers, had reportedly instructed the girl to meet them at a fence at a certain time each day to get (likely Paleo) food. A bad thunderstorm hit the first night she was out there, and the local paper reports the woods she was in are "known to have wild hogs." Needless to say, the child is now in state custody, and authorities took the four other Driggers kids to grandma and grandpa's, where hopefully they're getting spoiled with tons of cookies and pie.