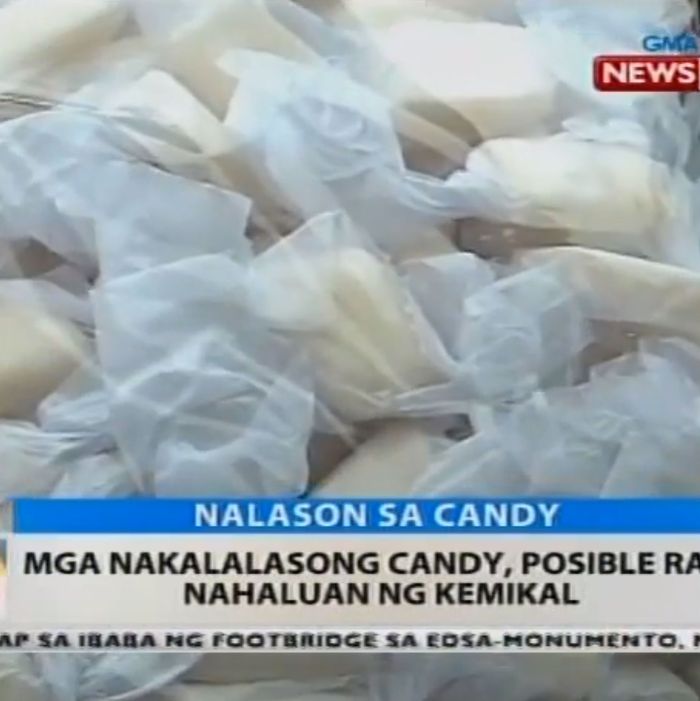 Better off, for once, just going for raw durian.
Uh-oh: It appears kids' candies — possibly tainted on purpose — are behind the food poisoning of almost 2,000 people so far in the Philippines. Apparently, authorities figured out that people with the telltale array of stomach issues (mostly kids, unsurprisingly) all bought bags of Wendy's Delicious Durian Candy from the same street vendors who'd set up near schools in the southern part of the country. While the smell of durian alone can incapacitate unaccustomed Americans, it's pretty popular in Southeast Asia (the tainted candies were also sold in mango and mangosteen flavors). Whatever the cause is, these candies have left 66 people hospitalized, and the situation is causing minor panic right now in the country, as this local news report indicates:
The government arrested nine vendors, but says it isn't sure yet what caused the outbreak, and that they're considering "all possible causes" ("It could be intentional, it could be mishandling"). In the meantime, Janet Aquino, the owner of Wendy's, is reportedly being held by authorities because the candies also weren't labeled correctly and had no expiration dates.