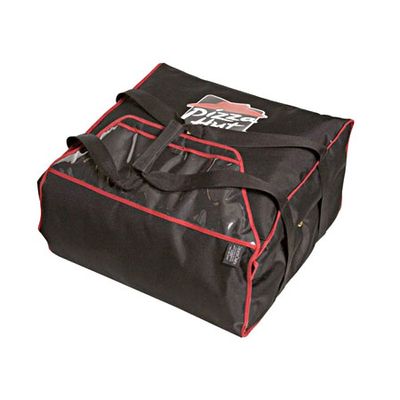 If you complain about a late pizza delivery, what's the right amount of time to wait before expecting a response? Probably something shorter than 19 days, which is the amount of time Alex Hudson, deputy editor of the U.K.'s Metro, says it took Pizza Hut after his pizza showed up nearly two hours late.
The almost-three-week wait was, however, maybe worth it because a weeklong public Twitter exchange highlighted the comedic incompetence of Pizza Hut's U.K. customer-service team, which has of course been forever saved for posterity. Back on June 5, Hudson ordered a pizza that didn't arrive on time. Because he was hangry, and maybe because he smelled a good story, he tweeted at @pizzahutdeliver to see what was up:
And got a fairly immediate reply:
He emailed that account to ask for a refund. That's when the real hilarity began:
At this point, after the person behind @pizzahutdeliver had told him roughly 15 times that they were chasing up his original email, Hudson says he finally got the official form to request a refund. He complained to the press office (something about the chain having "the worst customer service in the world"), and Pizza Hut apparently offered to kick in a £30 gift card. He said sure, as long as you give it to Children in Need, a group he's worked with. Pizza Hut tried offering the Metro staff free pizza instead — the kids never got the gift card.
Are these the people we want one day operating a fleet of pizza drones in the sky?
[Metro UK]