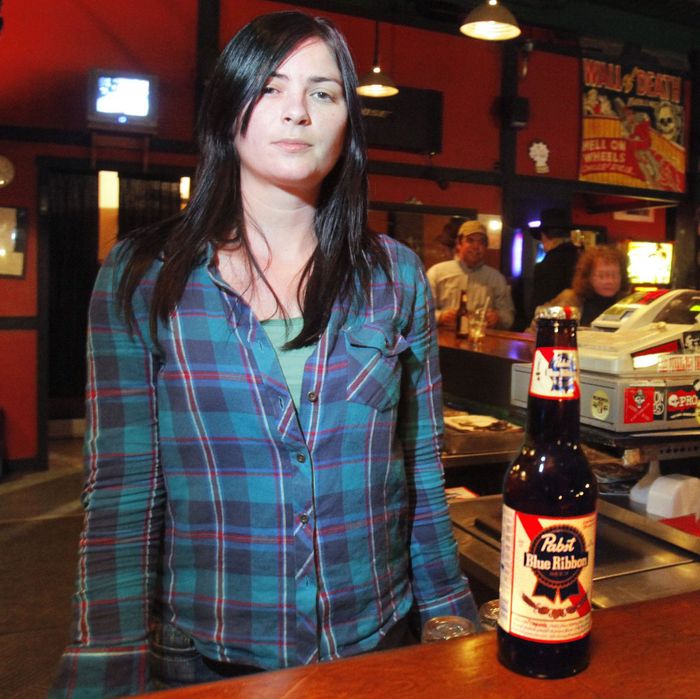 Go ahead and drink it.
Photo: Gregory Rec/Getty Images
Time was, you were one of the cool kids, you drank PBR, maybe as an ironic nod to America's working-class history, maybe just because it's pretty good as far as cheap beers go. But now, just as the word hipster has more or less lost any real meaning, PBR is struggling to distinguish itself from a growing number of beers marketed to the discerning-yet-broke youth of America, beers like Narragansett and Shiner. Add to that the boom in craft-beer sales over the last few years, and you can see PBR's got some problems.
So what's a historic beer brand to do in the face of such adversity? Return to its roots, it seems. The current owners of PBR have announced they'll reclaim a former Pabst site in Milwaukee — a former German Methodist church Pabst originally took over in 1898 — and turn it into a microbrewery.
Once that brewery is up and running, the company reportedly won't be turning out the same PBR you've come to know, and love, and eventually get over in favor of something with more street cred; Pabst will instead brew "iconic pre-prohibition brands," and new craft beers "inspired by recipes from the company's archives," aimed at customers who, according to Pabst's CEO, "are looking for artisanal, flavorful, differentiated styles … They're looking to try new things."
If all goes well, the company hopes to open other small breweries in cities around the U.S., perhaps figuratively flooding the market with all sorts of faux-archival beers for people to try.