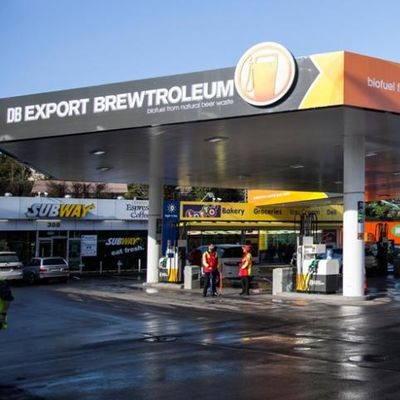 Get one for the road.
Photo: Courtesy of DB Export Brewtroleum
"Beer run" has acquired an eeeeall-new meaning today in New Zealand: Something called "Brewtroleum" is officially available for purchase at gas pumps, and — as the name indicates — it's fuel made with the yeast that's leftover after making beer. Kiwi brewery DB Export is responsible for creating the biofuel, which it bills as a worldwide first.
A spokesman for the brewery