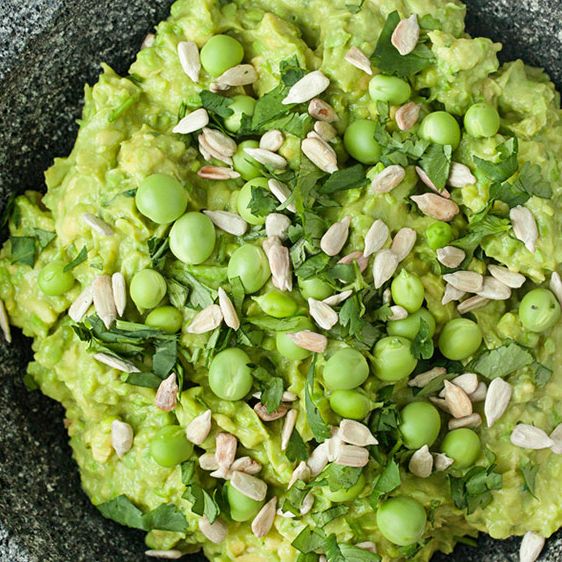 Don't mess with guacamole.
Photo: Close your eyes.
Earlier this afternoon, the official New York Times account sent out this tweet, which seemed, at worst, somewhat innocuous:
The dish itself is actually a couple of years old, and much has already been written about guacamole with peas, an idea that originated at ABC Cocina. But if you need a fresh reminder to never, ever mess with guacamole, you only have to glance at the many, many responses to this social-media missive, which were universally brutal: One user compared the recipe to a genocidal terrorist group, others have threatened to end their subscriptions, and Texas Republicans are branding it as the Second War of Northern Aggression. Even President Obama — the most powerful person in the world — went on-record with his disdain for pea guac:
Presidential candidate Jeb Bush also weighed in, via his campaign's official Twitter account:
As you might expect, both responses seemed even-keeled compared to some of the other reactions:
Quickly, Times critic Pete Wells entered the fray with what appears to be a joke:
And yet, things have gotten so heated that the Times public editor, Margaret Sullivan, even had to step in. She summed it up pretty perfectly:
This post has been updated throughout with new information, since people just keep tweeting about how much they hate this idea.