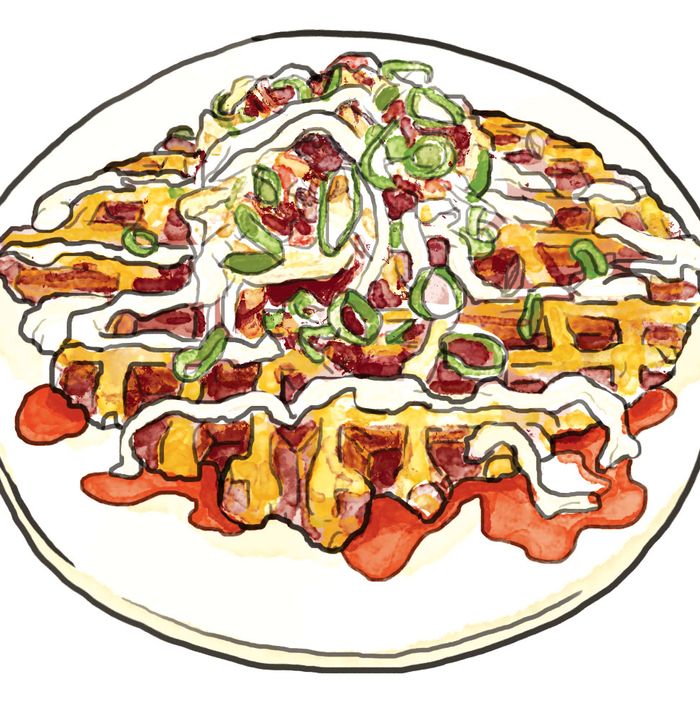 Ganso Yaki's okonomiyaki.
Photo: Illustration by Ellaphant in the Room
Here's how to tell your taiyaki from your takoyaki — just two of the snacky Japanese specialties proliferating at New York's newest izakayas (bar-food-focused Japanese pubs) and Asian-inflected fast-food joints.
Above: Okonomiyaki
The name of this customizable savory pancake translates to "as you like it, grilled." The garnishes are a constant, though: thick, sweetish sauce, mayo, and bonito flakes. (At Ganso Yaki, 515 Atlantic Ave., at Third Ave., Downtown Brooklyn; 646-927-0303.)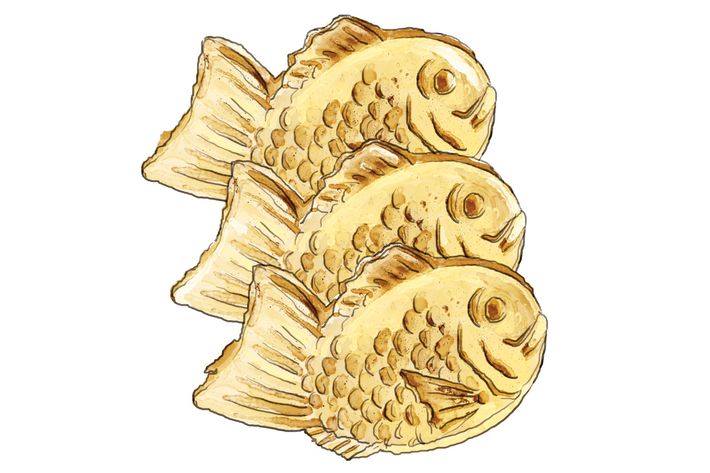 Taiyaki
Snack cakes shaped like sea bream, a fish so esteemed in Japan it's often served at weddings. Big at street fairs and temple festivals, and typically filled with bean paste. (At Otafuku x Medetai, 220 E. 9th St., nr. Third Ave.; 646-998-3438.)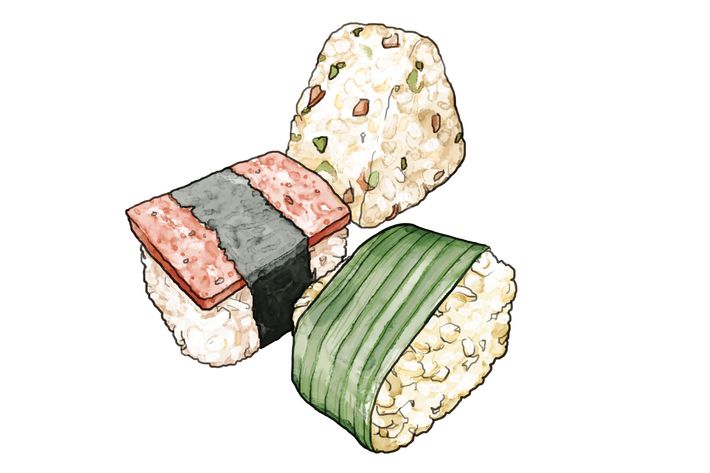 Onigiri
Seasoned rice balls ubiquitous in Japanese convenience stores and lunch boxes, variously stuffed and often bound with nori. Pickled plum and eel are common fillings; in Hawaii, a Spam variant is practically the state snack. (At Hanamizuki, 143 W. 29th St., nr. Seventh Ave.; 212-695-5533.)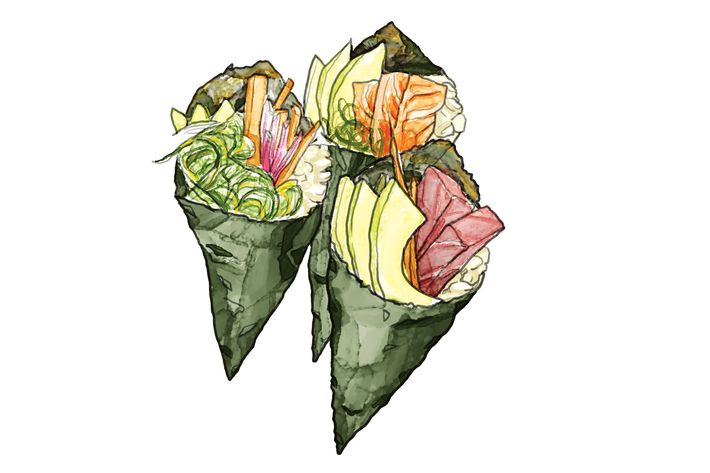 Temaki
Cone-shaped hand rolls wrapped in nori, and the building block of what one local proto-chain hopes to be the Chipotle of sushi. They're "customer designed" and come with signature sauce. Temaki burritos, too! (At Uma Temakeria, 64 Seventh Ave., nr. 14th St.; 646-360-3260.)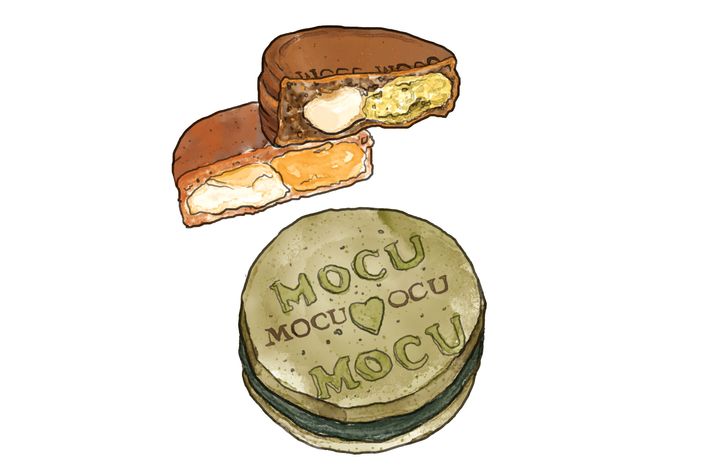 Obanyaki
Thick, soft, coin-shaped cakes made in iron molds. Served at festivals and filled traditionally with azuki-bean paste, now with everything from apple custard to curry. (At Mocu-Mocu, 746 Tenth Ave., nr. 51st St.; 212-765-0197.)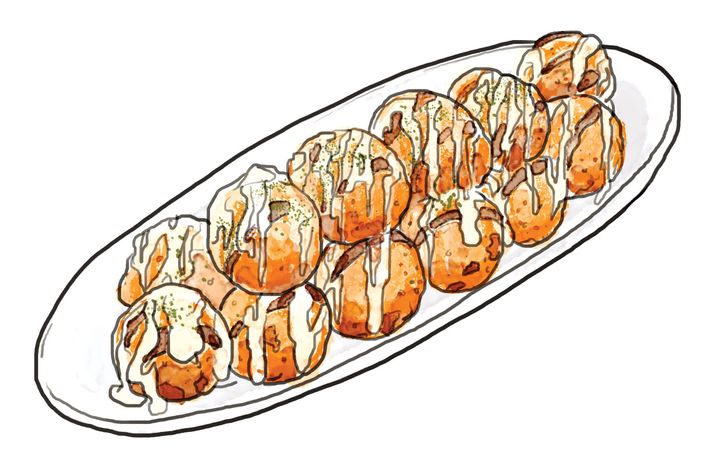 Takoyaki
No octopus ball before its time! The spheres cook in circular molds and are flipped for even browning. Then, an anointing of mayo, a Worcestershire-like sauce, seaweed powder, and bonito flakes. (At Otafuku x Medetai.)
*This article appears in the July 13, 2015 issue of New York Magazine.