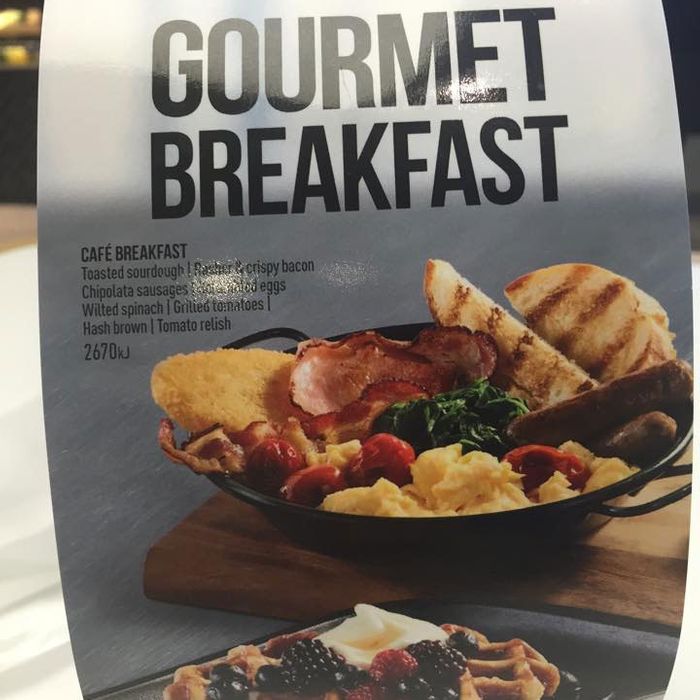 McDonald's got a slow clap for pledging to make McGriddles an all-day affair, but the company now wants to go one step further. Presenting "Gourmet Breakfast":
It's happening in Australia, in at least one location outside Brisbane. Of late, the conveniently remote Land Down Under is McDonald's testing lab for just about every new thing it rolls out — that not super-successful build-your-own-burger platform called Create Your Taste, healthy stuff like quinoa that foreshadowed kale, and even stretching back to the McCafé concept.
"Gourmet Breakfast" isn't messing around options-wise, either. There are five options: the big "Café Breakfast" (toasted sourdough, bacon, pork sausage, scrambled eggs, wilted spinach, grilled tomatoes, and a hash brown), a Bacon and Egg Roll on brioche, a very hip Avocado Smash, Belgian waffles with yogurt and fruit, and corn fritters that come with feta, avocado, grilled tomatoes, and spinach. Customers are encouraged to "customize your gourmet breakfast at the kiosk," too.