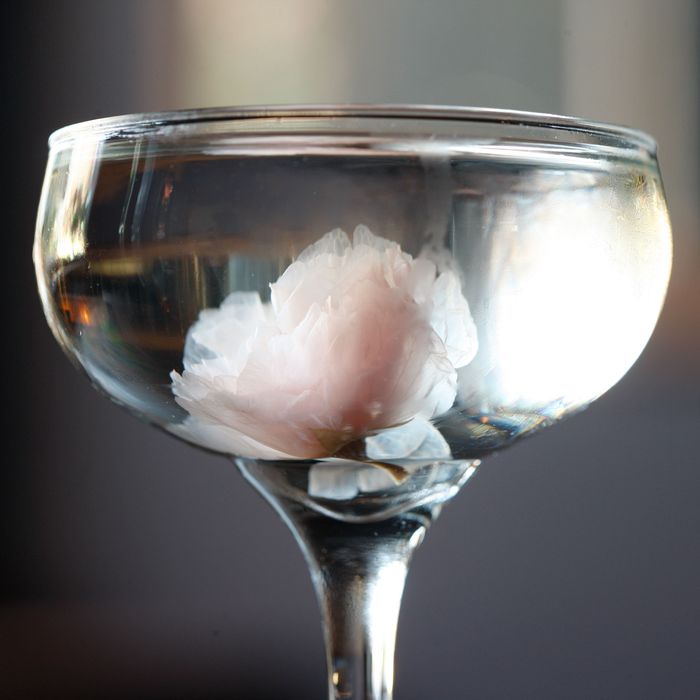 Bar Goto's sakura martini.
Photo: Melissa Hom
These are transformative times in the world of high-end cocktails. The last couple of years have seen a number of talented people take what they've learned at iconic bars and apply their own unique mixological sensibilities at more focused establishments. Notably, Clover Club's Ivy Mix is currently killing it at her Latin American-themed bar Leyenda; Prime Meats vet Damon Boelete has a whole roster of impressive drinks at Grand Army; and Jim Kearns, who has worked at Pegu Club and Death & Co, is making all sorts of revisionist Gibsons over at the Happiest Hour and Slowly Shirley. Now add another Pegu ace to the mix: Tonight, Kenta Goto opens his own bar at 245 Eldridge Street, Bar Goto, with a distinct focus on this own Japanese heritage.
So this is a cocktail bar where you will find house cocktails involving cherry blossoms (the Sakura Martini), Calpico (the Yuzu-Calpico Fizz), or even shiso or matcha. There is also — Adam Platt may want to note — an "Umami" Bloody Mary with miso and shiitake. The accompanying snacks, from chef Kiyo Shinoki, keep the theme going: Because this is an eating and drinking establishment opening in New York, there are seasonal homemade pickles (with yuzu pepper paste in the case of Bar Goto's), as well as octopus sashimi with chile-miso sauce, and a dish of celery with kombu and sesame. People who like less healthy food options with their drinks can grab fries or chicken wings with miso-Buffalo hot sauce, too.
The menu's centerpiece, though, is the selection of okonomiyaki, a.k.a. savory Japanese pancakes with cabbage, a.a.k.a. an excellent izakaya staple. Bar Goto's opening menu includes five different varieties, including the Classic (pork belly, rock shrimp, calamari, yakisoba noodles), a Carnivore (chicken, pork belly), Grilled Cheese (white Cheddar, Parmesan, Gruyère, beech mushrooms, sundried tomatoes), a Fisherman's (octopus, rock shrimp, calamari), and an herbivore variety (shiitake and shimeji mushrooms, Chinese garlic chives, carrot, scallion).
Check out some of the food, the space, and the full menus: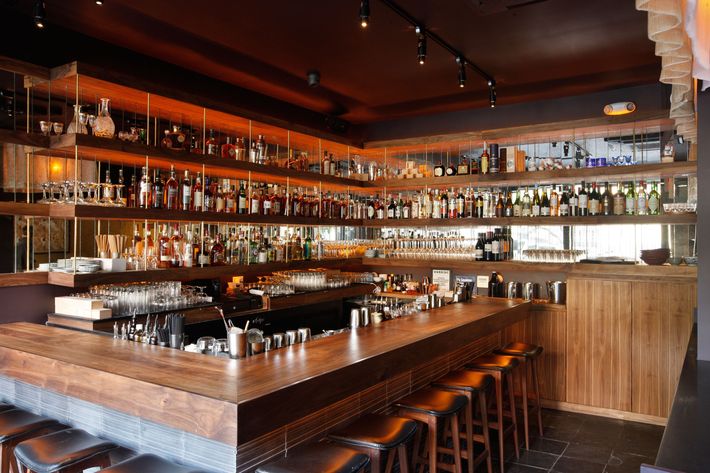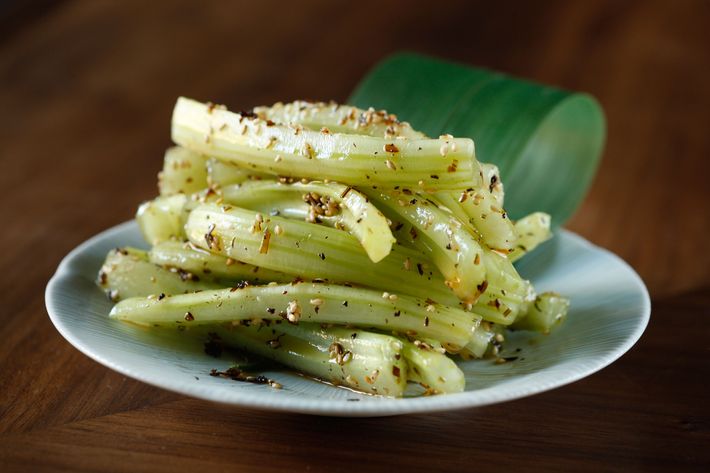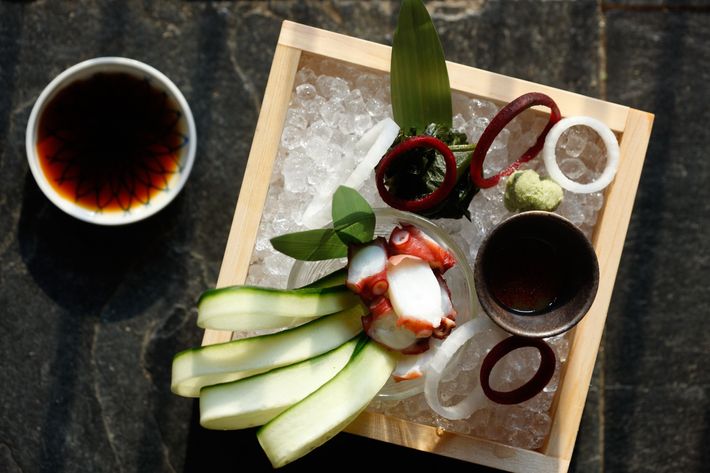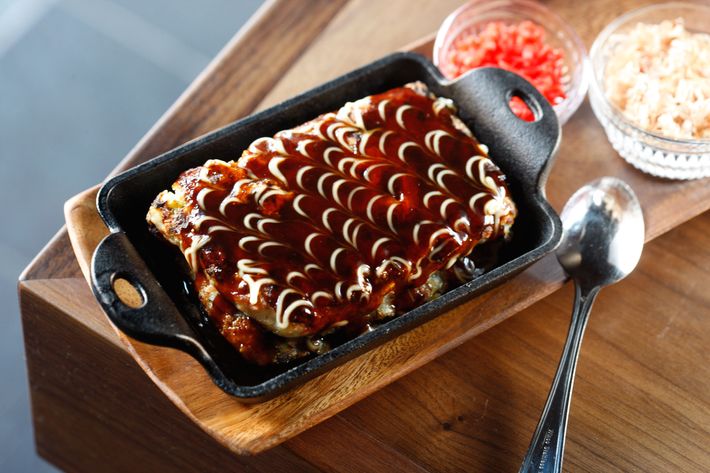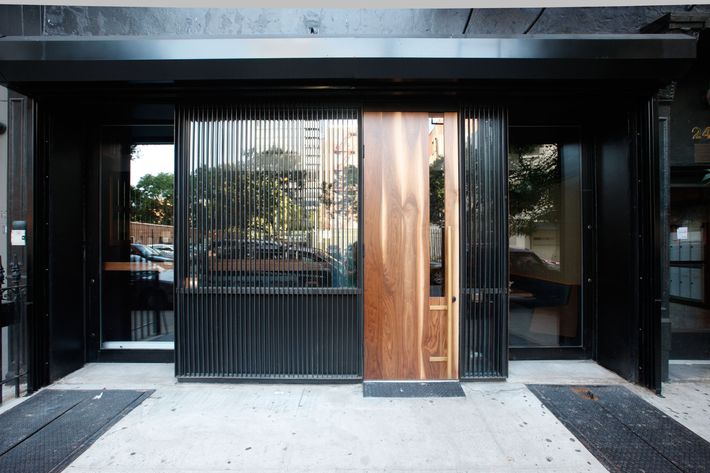 Bar Goto Menus [PDF]