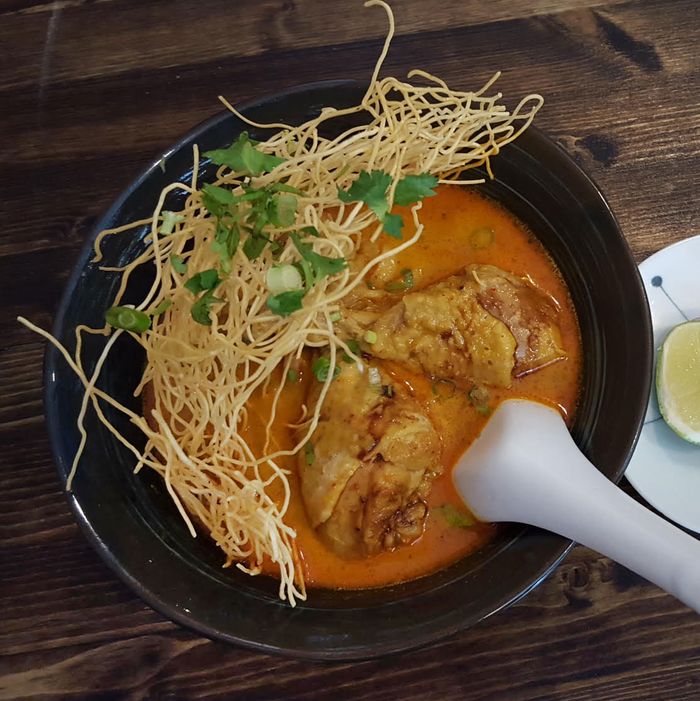 The khao soi is safe!
Photo: Eat The World NYC
Almost immediately after opening, Kao Soy was praised for bringing serious Thai cooking to Red Hook, garnering a three-star review from New York and a glowing one-star review from Times critic Pete Wells. But a recent split fractured the restaurant, causing co-chef Kanlaya Supachana to leave over "personal issues," and, according to one account and some recent Yelp reviews, sent the quality way downhill.
All hope is not lost, though: According to Eat the World NYC, Supachana has now opened up a new spot in the neighborhood, Chiang Mai Restaurant, where she's back at it with her northern Thai classics. The restaurant is currently popping up at at 293 Van Brunt Street, where it will be for "at least six months," though Supachana is apparently still looking for a permanent location. Here's hoping she finds a new home for those banana-blossom fritters soon.