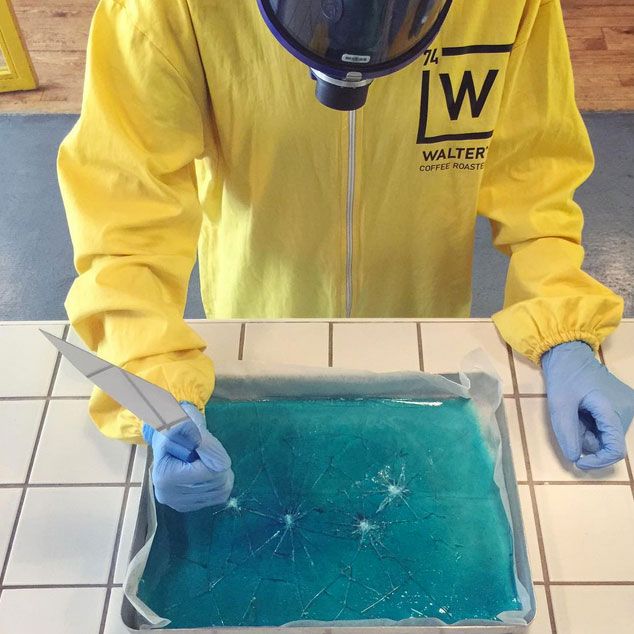 Pure sugar.
Photo: Courtesy of Walter's Coffee Roastery
Alas, Heisenberg superfans: Brooklyn was this close to getting Walter's Coffee Roastery, the world's first (although technically not all that official) Breaking Bad–themed coffee shop, but co-founder Deniz Kosan says an investor backed out and screwed New Yorkers out of blue-meth cupcakes. Instead, Istanbul got a café this past March, which may help later if Sony's attorneys take issue with their goatee and porkpie hat pancakes.
Coffee aficionados started using beakers and refractometers to morph coffeehouses into Breaking Bad "super lab" environments a while back, of course — Gale's siphon brewer in season three notwithstanding.
[BuzzFeed]