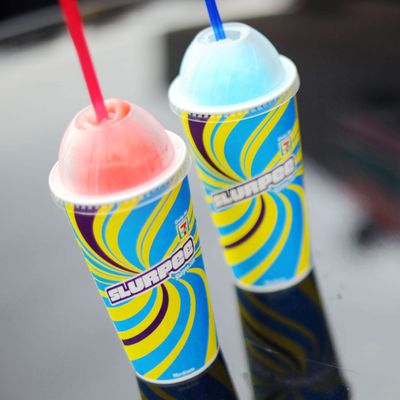 Brain freezes come gratis all day Saturday.
Photo: Tim Sloan/AFP/Getty Images
July 11 (you know, 7/11) is always the day that the convenience-store juggernaut celebrates by giving away Slurpees. This year's no different, and participating stores nationwide will be distributing millions of the free beverages, in the 12-ounce small size, on Saturday between 11 a.m. and 7 p.m (confusingly). This year's celebration is weeklong, with the possibility of free snacks with a purchase of a drink all the way through July 18. Still, Slurpees themselves are free only on Saturday, so go finally try that Sour Patch Watermelon flavor.