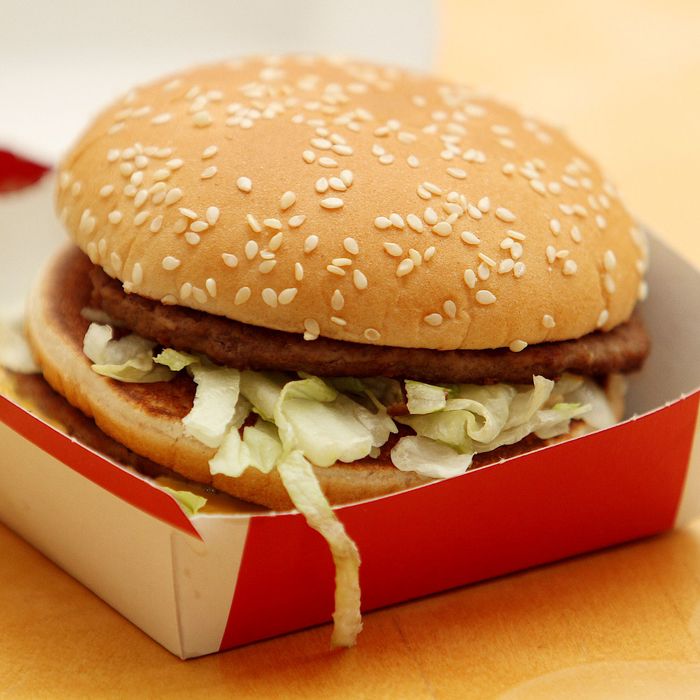 Still probably too cheap.
Photo: Barcroft Media/Getty Images
Giving fast-food workers a more livable wage shouldn't have much on an effect when you're deciding whether to buy that second Big Mac or not: According to a study conducted by researchers from Purdue University, paying fast-food workers $15 an hour — a wage hike recently endorsed by a New York wage board — should only increase the price of menu items by an estimated 4.3 percent.
To put that into perspective, a Big Mac will go up from $5.23 from $5.45, a Filet-o-Fish's price will rise from $4.96 to $5.17, and a Chick-fil-A sandwich will cost $4.17, as opposed to $4. Fast food is still going to be exceedingly cheap food, but still, it should be noted that increases will vary between locations. Chipotle has already met San Francisco's 14 percent wage increase with a hike of its own, which hasn't hurt its sales.