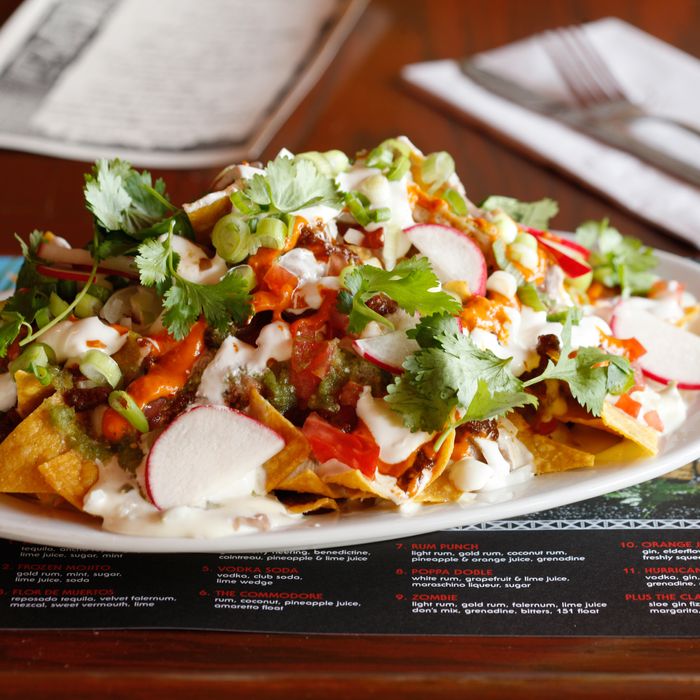 But there are nachos, of course.
Photo: Melissa Hom
After teasing a menu of Mexican barbecue last fall, fried-chicken wizard Stephen Tanner and piña colada advocate Chris Young have quietly opened El Cortez, their south-of-the-border follow-up to the Commodore, in Bushwick. Over three years in the making, the colorful, bi-level restaurant sports a bar on each floor, a patio for drinking Zombies in the moonlight, and the capacity for just under a couple hundred revelers. Like the Commodore, there's no unifying theme tying El Cortez together. The owners aren't trying to mime Mexican restaurants of any era but just mesh together a bunch of things they like.
"I keep hearing about Tex-Mex and it's almost never good," says Tanner, echoing the sentiment of many critics around town. So instead, his menu focuses on what he calls "all three Mexicans": hot plate, American Mexican, and Mexican-Mexican. There's no fried-chicken queso or chile con carne, just things that Tanner and his co-chefs, Dennis Spina (Roebling Tea Room, River Styx) and Yvon de Tassigny (the opening chef at Saint Anselm) really love, like Mission-style burritos, loaded "All-American" tacos ("I'm not going to compete with the tortilla people down the street, I love those guys"), and a chimichanga ("I'm opposed to a deep-fried burrito, but Dennis, one of my oldest friends, makes it and people like it"). There's also a cheeseburger, because who cares? And barbecue will come once Tanner gets the restaurant's smoker situation figured out (they scrapped their original one since the only noteworthy thing it could produce was ribs).
The single dish that has Tanner the most excited, though, is the one that will bring you right back to Taco Tuesday: "You should see the taco salad; it's kind of my proudest moment," he says. "You shouldn't even eat it; you should just stare at it. It's art."
Like at the Commodore, Young's cocktails, which run between $8 and $11, will lean heavily in the direction of Tiki and the kind of lowbrow drinks that caused the cocktail revolution. Classic drinks your grandpa definitely drank, like the piña colada and rum punch, made with quality ingredients and a whole lot of trial and error. "The key with all those drinks," Young says, "is you just have to drink a thousand of them to get them right."
"We pushed further with the drinks, food, and décor, because we realized we didn't need a thematic connection — it's just things we like, a kind of fantasy-island thing," Young says. "Sure, you can have a Louisiana-style place and serve po'boys and call it Crawdady's and have kitsch on wall. But that's not interesting to me."
As for what kind of place they hope El Cortez will turn out to be, Tanner knows exactly what he wants: "Hopefully everyone will get drunk and not throw up," he says.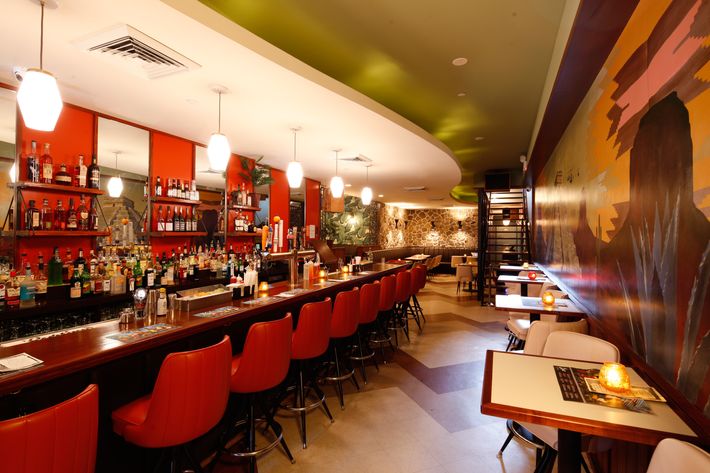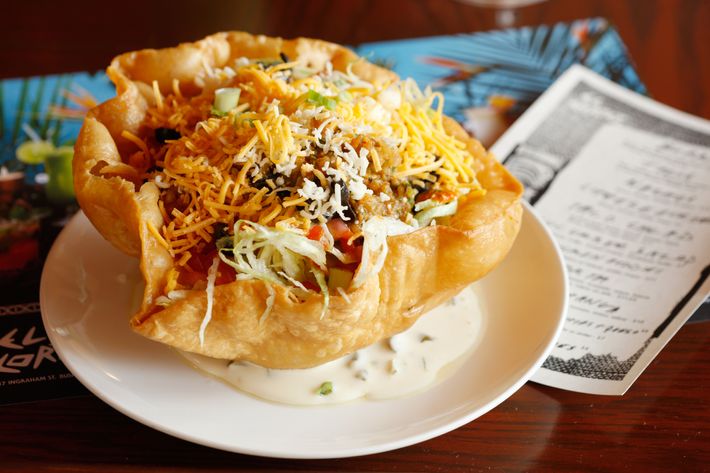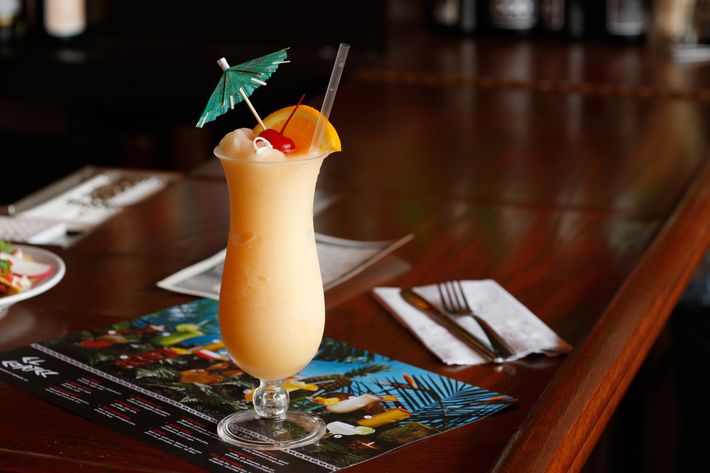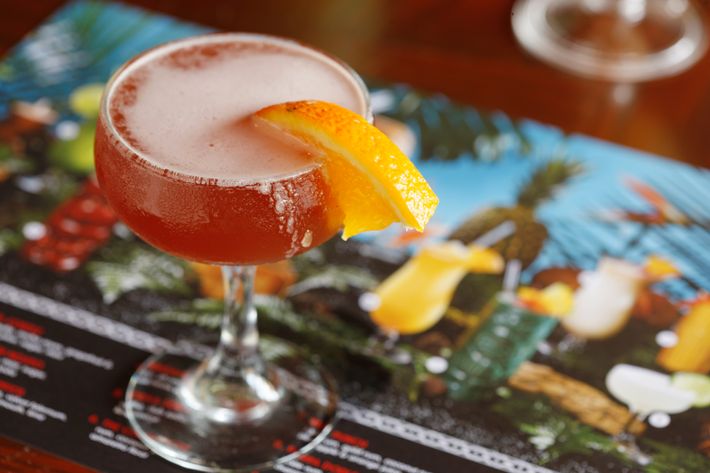 Menu [PDF]
El Cortez, 17 Ingraham St., 347-599-2976