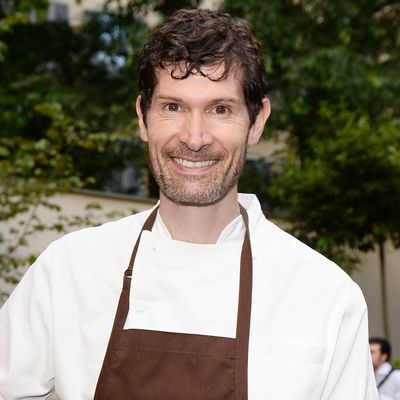 He'll depart the restaurant in January.
Photo: Venturelli/Getty Images
After nine years of running the show at San Francisco's Coi, during which his progressive cooking earned him two Michelin stars and a reputation as one of the country's most important chefs, Daniel Patterson will step down in January. Coi has helped to launch the careers of many of the chefs shaping food in the Bay Area today, including Evan and Rachel Rich and James Syhabout. Patterson will be turning to Matthew Kirkley, a Chicago chef and veteran of the dearly departed L2O to fill his shoes.
Patterson cited a desire to spend more time with his two young children as his reason, but he's also gearing up to push forward with Loco'l, the fast-food restaurant he's working on with Roy Choi and which will, they hope, open its first location in December. While Patterson says that he's not done with fine dining, it's still not-great news. Once Kirkley, who is moving to the Bay Area in the fall, takes over, the plan is to "wipe the slate clean." There are still four months left to get a taste of Patterson-era Coi, although reservations may become increasingly difficult to make.