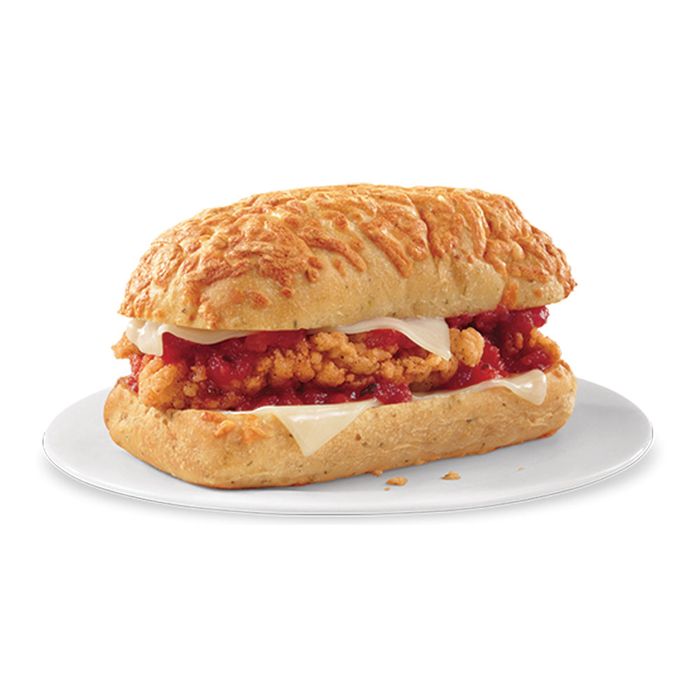 Doppelgänger.
Photo: Dairy Queen
Warren Buffett recently stopped by Subway's HQ to see if he should purchase the fast-food chain — as normally when Buffett likes to eat something, he buys it, which is why he owns Dairy Queen and some of Coca-Cola. His sixth business sense must have kicked in at Subway, though, because he left empty-handed, and now people at Subway are complaining that he copied the chain. The gossip, per the Post:
The famed CEO of Berkshire Hathaway and his protégé Tracy Britt Cool paid a visit last year to Subway's Milford, Conn.-based headquarters, where they got a good look behind the counter …

Roughly 18 months after he was spotted at Subway's offices, Buffett-owned Dairy Queen is launching a nearly identical line of oven-baked sandwiches — hailing it as its biggest menu rollout in 75 years — using one of the same vendors.
The line, called DQ Bakes!, shares a convenient number of things with Subway's sandwiches. Like names, for starters. (Pop quiz: Who makes which — the Chicken Bacon Ranch and the Chicken and Bacon Ranch Melt?) The other two DQ Bakes! sandwiches, which get zapped in the same ovens that Subway uses, are a turkey BLT that's pretty similar to Subway's Turkey & Bacon Guacamole sandwich, and a Chicken Mozzarella sub that's strikingly Subway Chicken Pizziola–esque. The main difference, not surprisingly, is the ones connected to Buffett basically have no vegetables.
Bad news for Subway: Besides that whole Jared-maybe-has-ties-to-child-porn situation, many real people now think Chipotle's 1,000-calorie burritos are healthier than Subway's still lower-cal sandwiches. And now even Dairy Queen — what you might call a food-trend laggard — has beat Subway onto the fried-chicken bandwagon. Please, Subway, do not roll out a kimchi topping.
[NYP]