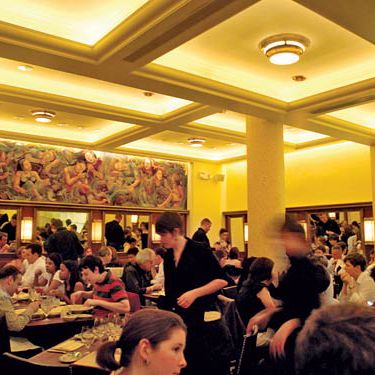 It sure was charming.
Photo: Samantha Casolari
Some sad news to start the day: Harold Moore has shut down Commerce, with service ending on Monday evening. Reportedly, he's been embattled in a four-year legal struggle with his landlord and ultimately lost because of a "technicality." (It certainly seems like there's more to the story.)
In a statement to Eater, he said, "I hope our neighbors and loyal customers, who have been our biggest supporters, will visit me at my newest ventures." Moore already has plans to open Commerce Sweet Shop on Bedford Street, as well as Harold's Meat + Three in the Tommie Hotel Hudson. Commerce had only been open for six years, but its old-school charm (and the magic of that block, and the particular space) made it feel like a neighborhood stalwart. It'll certainly be hard to replicate, if he chooses to reopen it in a new location.
[Eater NY]