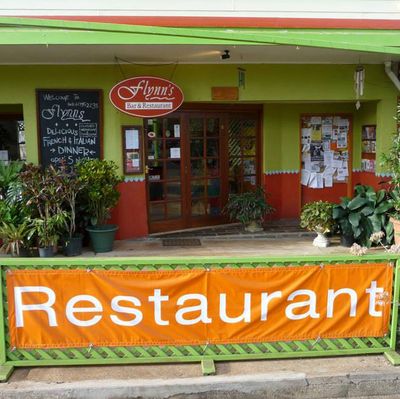 Fido is cool, but Junior is unwelcome.
Here's a quick reminder that no matter how much adults smile and nod at kids, they still prefer to not dine with them: Flynn's, the restaurant in Australia that banned kids under 7 on July 5 to the ever-living fury of seemingly half the people on the internet, is actually doing the most business it's ever done in 14 years of service. Chef-owner Liam Flynn tells Business Insider that he just had a record-high sales weekend of people "drinking fine wine and spending up big" to celebrate serenity, or something.The original conflict started after Flynn had a run-in with Christine Hall, a mom who told him to eff off when he "rudely" suggested her crying 2-year-old needed to go outside. She then flamed the place in a TripAdvisor review, of course. Flynn's enacted its new family-unfriendly policy, and the level of insanity quickly got, to quote Flynn, "bigger than I thought it would." But the doom critics predicted doesn't look likely to materialize after posting a record-setting weekend just three weeks after the controversial move.
And it's not like Flynn's staff have been apologizing. In fact, Flynn's first conspicuous statement post-ban was a Facebook post telling customers to go ahead and bring in their "nice, behaved" dogs.
At Flynn's, everyone gets a feed. Even the dogs! We always pat them and serve a bowl of nice beef goulash.Posted by Flynn's Restaurant on Sunday, June 7, 2015