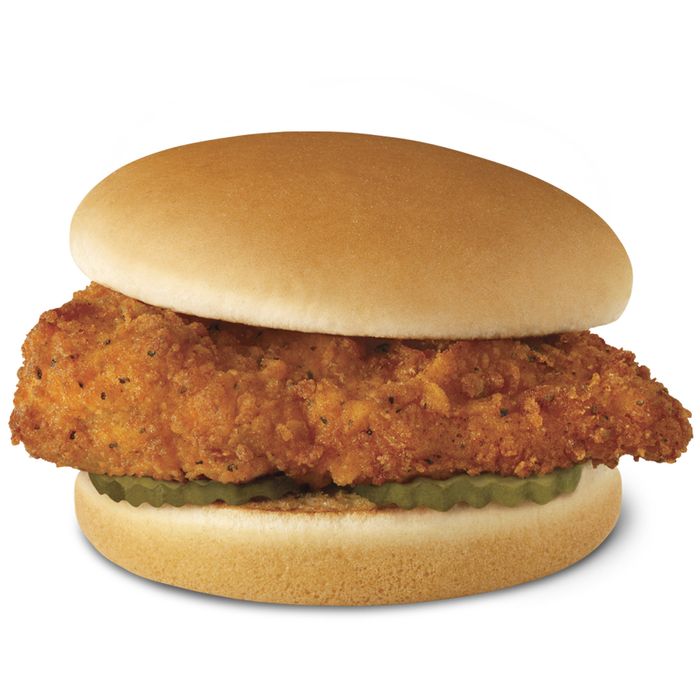 Moving in for the kill.
Photo: Chick-Fil-A
Eventually, Chick-fil-A may be inescapable in Manhattan, but the chain is going to test the New York Metropolitan Area waters first in Port Jefferson, Long Island. Sleuths at Newsday found a Port Jefferson listing on the company's website with an official opening date of September 30, so anybody who's East End-bound after Labor Day, has a car, and is hard up for a serviceable sandwich option could be among the first in New York State to eat at a stand-alone outpost.
More new locations will be popping up in Hicksville, Commack, and Westbury, plus the company has said the master plan includes "many locations" in New York City beyond the forthcoming Herald Square temple of chicken. To this three-story megaspot, BuzzFeed says midtown can already add a second location (at 46th Street and 6th Avenue, over by Rockefeller Center). Apparently the company's got high hopes for the Upper East Side and the financial district, too, which should have locations within two years.
Chick-fil-A started sniffing around the city while New Yorkers were still largely deprived of chicken sandwiches. It's a whole different story now, of course, with David Chang saying the chain inspired Fuku.
[Newsday]