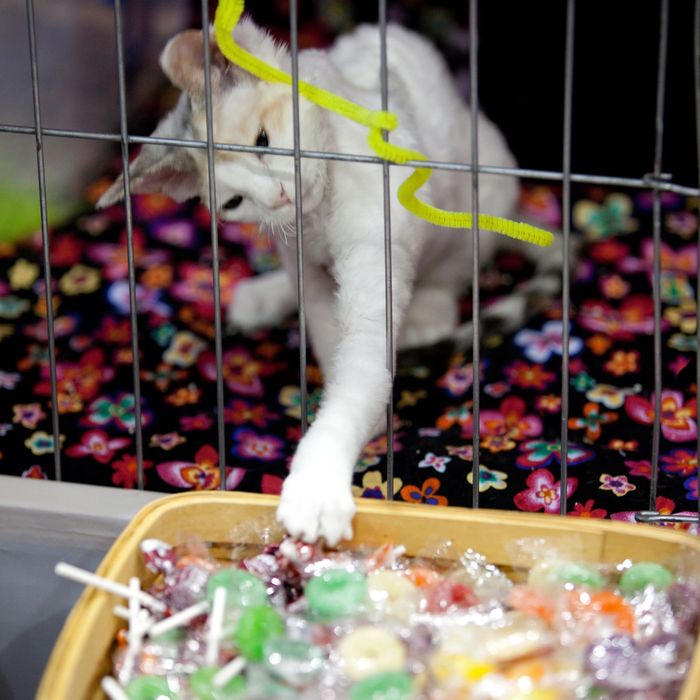 Poor Sheshe.
Photo: Melanie Stetson Freeman/Christian Science Monitor via Getty Images
It's always sad when a classic New York establishment is forced to close, but this is the Titanic of those sort of stories: After a court ruling on May 27, the new landlord presiding over 40-year-old Jimmy's Candy Store in Bed-Stuy earned the right to lock the longtime owners out of their shop. Besides losing access to all of their belongings, James Leary and his family cannot retrieve their cat, Sheshe, who's been in the candy shop for over a month by herself.
To make things even more depressing, Leary sits outside his candy story every day, hoping his doors will get unlocked and he can reunite with dear Sheshe. "Supposedly some guy has been feeding the cat, maybe three times since June," says his daughter, Deborah. "Some people said they heard it crying from inside the gate. But for all we know, it's dead by now." Dead — or on a constant sugar high, enjoying a totally unsupervised candy party.
[DNAinfo]