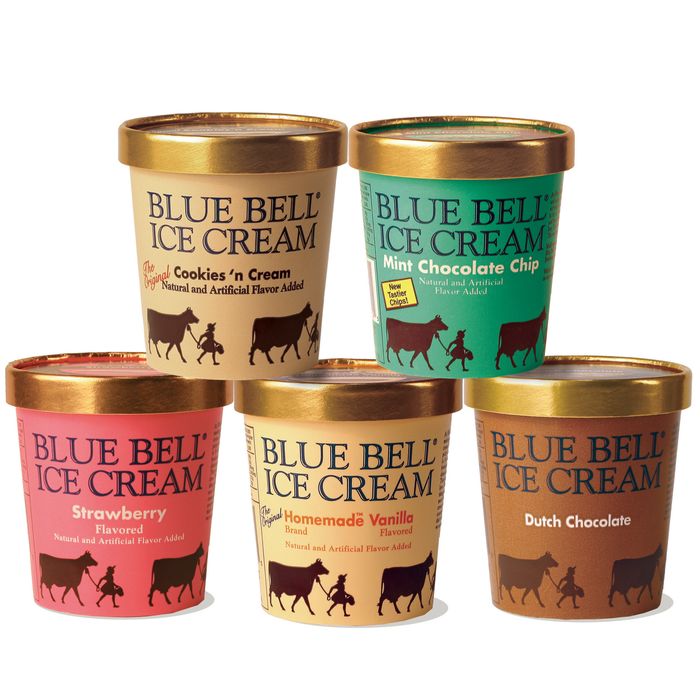 You'll see these pints again … at some point.
Photo: Courtesy of Blue Bell
Blue Bell has not sold a single pint of ice cream since a March listeria outbreak forced it to recall all of its products, eventually leading to a depressing round of layoffs. But the company may finally be taking its first major steps toward getting back to business.
The Texas-based creamery has announced that it will perform test production runs at its Alabama plant, which it'll use to assess the effectiveness of new procedures, employee training, and facility improvements. Yet there's currently no definitive date for when those tests will happen, or any kind of public timeline for Blue Bell's return to the market. Even when it does get back to packing pints, there might be a few bumps in the road, as there were for Jeni's at first. But this is the first (tentatively) good news for the company in a long time.
[AP]