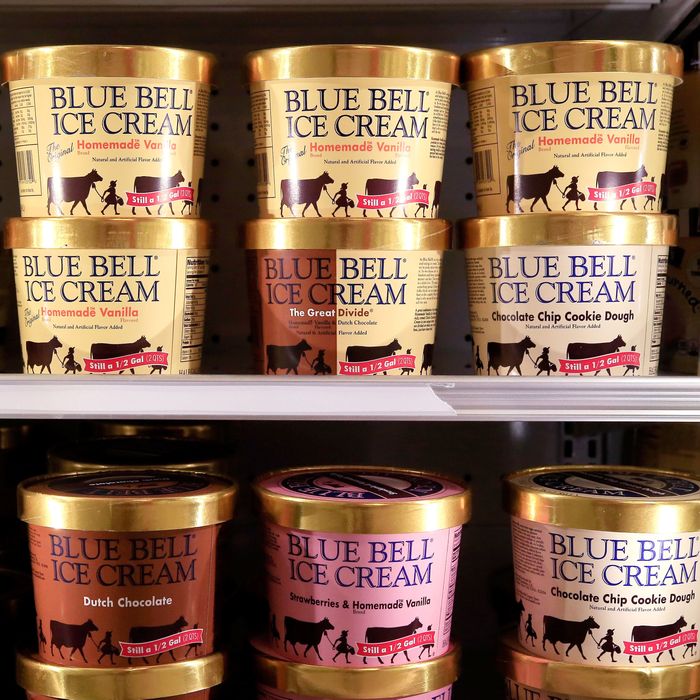 Coming soon (hopefully).
Photo: Jamie Squire/Getty Images
Finally, a bit of good news for people who love Blue Bell ice cream: After announcing vague plans to start producing listeria-free ice cream again, at some point, and a somewhat dire report earlier this week about the state of the company, word now comes, via The Wall Street Journal, that, thanks to billionaire Sid Bass's sudden $125 million investment (reportedly giving him 33 percent of the business), the company could resume limited production in its Alabama plant before the end of July. To start, the company will only turn out ten flavors, but more could be on the way. Keep in mind this isn't an official announcement, so things can always change, but it's still the first indication that there's a timeline in place to get Blue Bell back on the market.
[WSJ]