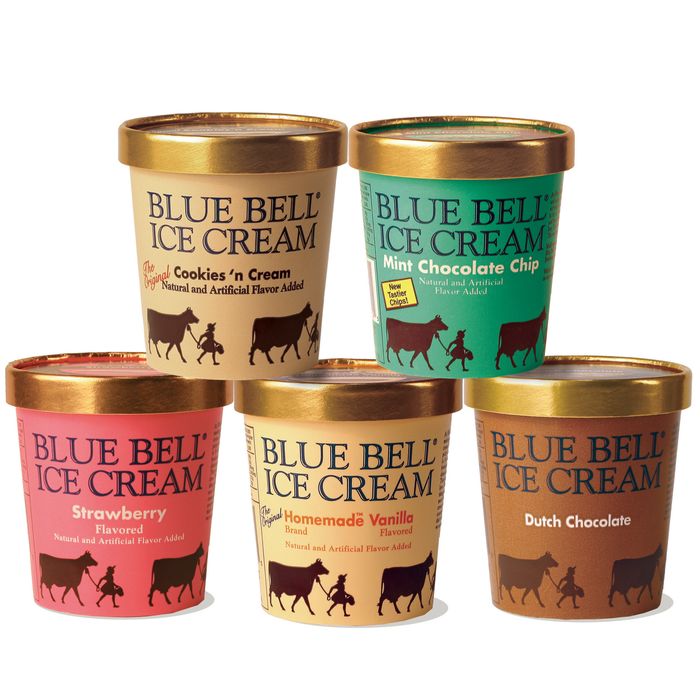 Their return to glory remains a bumpy ride.
Photo: Courtesy of Blue Bell
Last week, there was a rare sighting of good news for Blue Bell: plans to, at last, run a test batch of ice cream to see if they'd finally fixed the listeria outbreak that's halted the ice-cream company's production since March. But a story in today's Wall Street Journal warns that the company's financial situation remains dire and the company is more or less hanging on by a thread:
[Blue Bell CEO Paul] Kruse, in a May 22 letter to its owners … said it faced "a financial crisis that could force us to close the company." … Mr. Kruse, a member of the family that has run Blue Bell since 1917, warned in the letter that "we have a working capital problem." He said the ice cream maker only had enough cash to continue its limited operations for 30 to 45 days.
This letter, mind you, came after the company laid off a third of its employees and put the remaining half on partially paid furlough. And the math on that 30- to 45-day countdown works out to … right about now.
Luckily, Texans really love their Blue Bell, and the Journal reports that Sid Bass, a billionaire oil magnate from Fort Worth, stepped up to the plate with a "significant" eleventh-hour investment, making him a partner in the family-run company, simply because he wanted his cookies and cream and Moo Bars back on the shelf. Blue Bell says the cash "will ensure the successful return of our ice cream to the market," but that date is still TBD and it's difficult to tell exactly how close the company really is to figuring out its troubles once and for all.
[WSJ]