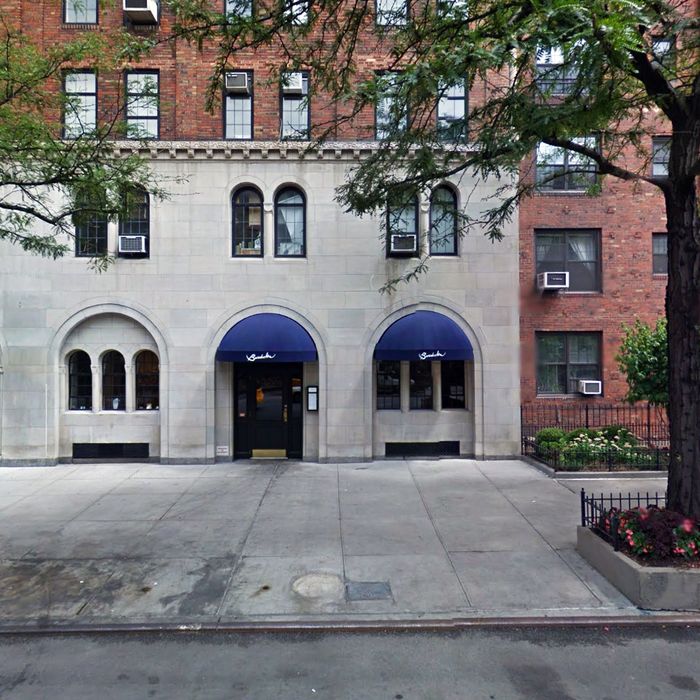 No more crudo.
Photo: Google
It took seafood savant Dave Pasternack 14 years to open his follow-up to Esca, but the restaurant, Barchetta, lasted just over one year and closed this Friday. As a partnership with LDV Hospitalty, the Italian seafood spot made some noise when it debuted, but despite Pasternack's sterling reputation and serious pedigree — he won a James Beard Award in 2004 — it struggled to find its footing and a following.
The New Yorker found all the crudo tiresome and unimpressive, the Post's Steve Cuzzo called out his "African pompano" for being "so undergrilled that I first mistook knife-resistant flesh for cartilage," and the Times' Pete Wells wrote of the restaurant, "It is a very good one at times, but not at all times." No one was very happy, and that, apparently, wasn't good enough.
Barchetta, though, is not the first high-profile restaurant to fizzle out shortly after opening at this Chelsea address. In fact, despite its ideal location right near the tourist magnet High Line, 461 West 23rd seems to be one of New York's mysteriously doomed addresses. From 2005 to 2008, the space was occupied by Bette, which was opened by Bungalow 8 and Lot 61 creator Amy Sacco. It closed in 2008, after just three years, and in a farewell post, Times wine critic Eric Asimov wrote that the spot had "one of his go-to wine lists … a trove of hard-to-find, unusual bottles made by offbeat, passionate winemakers." But like the restaurants that came after, Asimov wrote, things didn't go according to plan.
Eventually, La Promanade de Anglais opened in 2011, serving a menu of bistro fare that Platt deemed, in his two-star review, "accessible" and "elegant." Wells was effusive in his review, calling the chef, Allain Allegretti, "one of the city's most adept practitioners of modern French cuisine."
Something wasn't working, though, because one year later, in 2012, the restaurant morphed into Bistro La Promenade, which served a simpler menu. That closed in January of 2014. And then, of course, came haunted Barchetta.
[Eater NY]