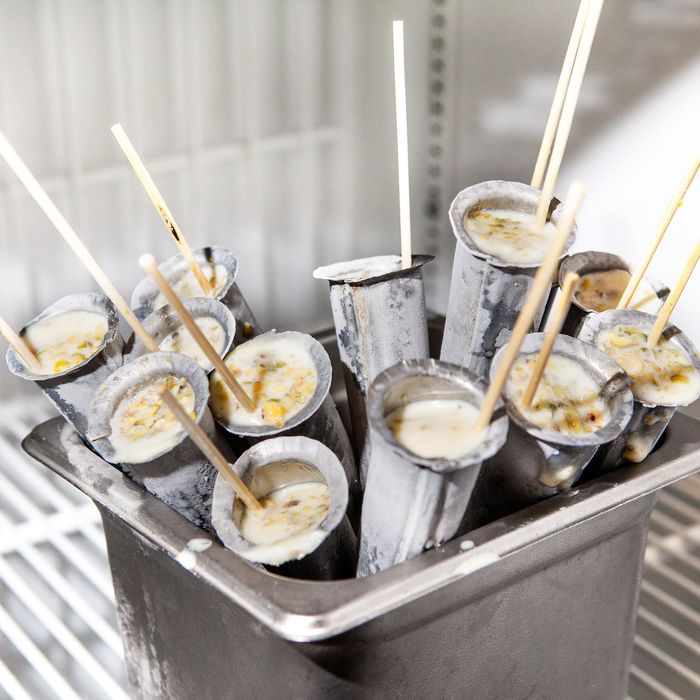 What do you mean you have other plans?
Photo: Konstantin Sergeyev
Jessi Singh has a knack for timing: With the heat wave raging on, the chef of Power Rankings regular Babu Ji will introduce two new flavors of his intensely creamy, altogether phenomenal kulfi. Starting tomorrow, there will be coconut-ginger and chai, made with equal parts cinnamon and clove.
In other words, this means that you no longer have to just order three of the cardamom-pistachio flavor and act like it's totally cool. There are many good reasons to eat at this modern Indian restaurant — excellent buttered chicken, yogurt kebabs, refreshing papadi chaat. And with Milk Bar's cereal milk affogato just blocks away, consider your weekend dessert plans solved.