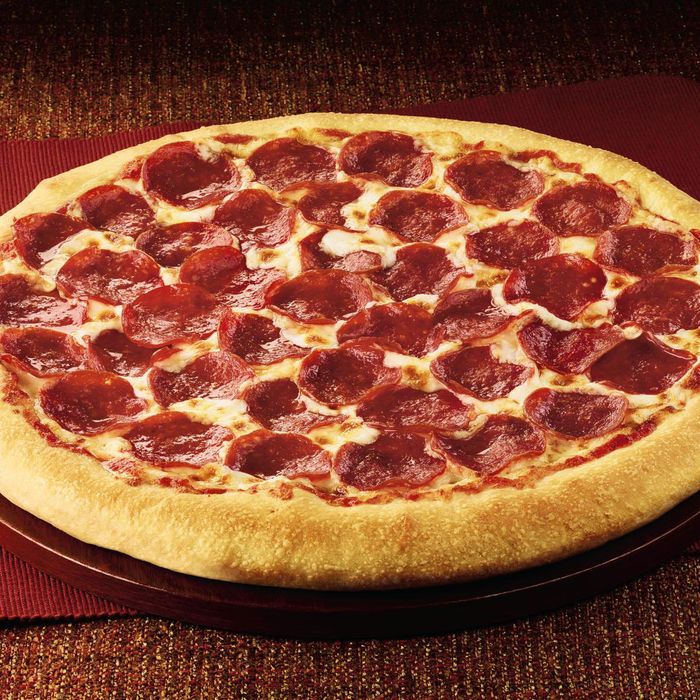 R.I.P., O.G. pizza.
Photo: Courtesy of PIzza Hut
Pour one out for the simpler days, back when pizza came with pitchers of Pepsi and a so-so salad bar: The oldest operating Pizza Hut left in America, a store that's fed Kansas State University kids since 1960, will serve its final pie on Sunday. Owner Bernie Butler — who owns "dozens" of Huts — probably shed a tear since he's worked there since it opened, but says he "had to acknowledge that the financial side of the business outweighed the history of the place." (All of the store's employees have been offered jobs at other Pizza Hut locations.)
Historic as it might be, the location is reportedly behind the times — modern pizza boxes hadn't been invented when the place opened, so it was built only for the quaint notion of dine-in pizzas with your choice of toppings, not for cranking out hot-dog-stuffed pizzas at assembly-line speed for delivery guys.
Ahh, the simpler days, when even the idea of eating carry-out pizza felt like a brave new world, as shown in the very first Pizza Hut ad, from 1965: