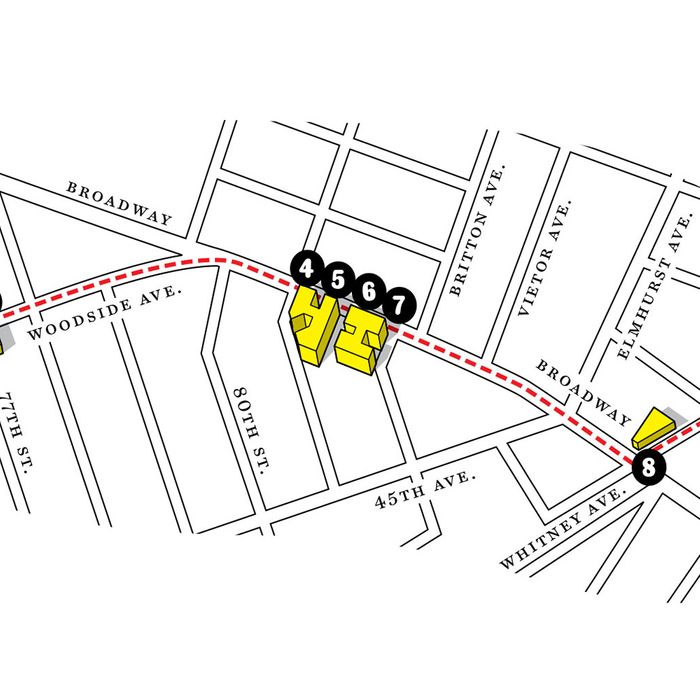 It's a very hot spot.
Photo: Jason Lee
Not too long ago, Thai-food fiends in search of fiery larbs and complex curries set out for Woodside's Sri­praphai whenever a craving struck. But the nexus of nam prik has shifted to neighboring Elmhurst — home to Wat Buddha Thai Thavorn Vanaram, the 21-year-old temple around which the scene coalesces — thanks largely to an influx of delicious restaurants that cater to expats but welcome anyone with an appetite.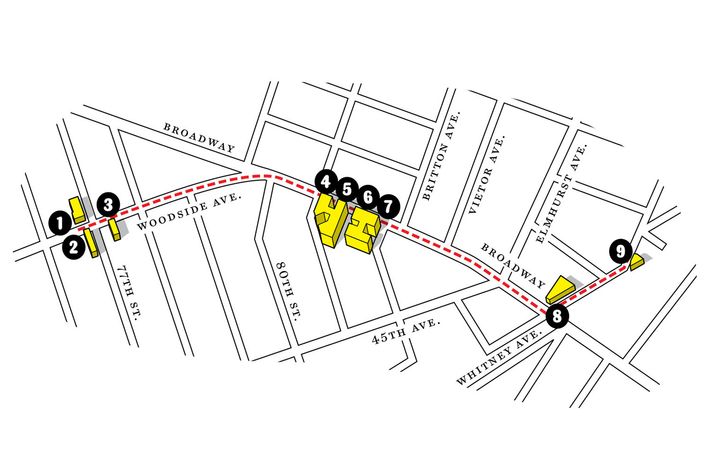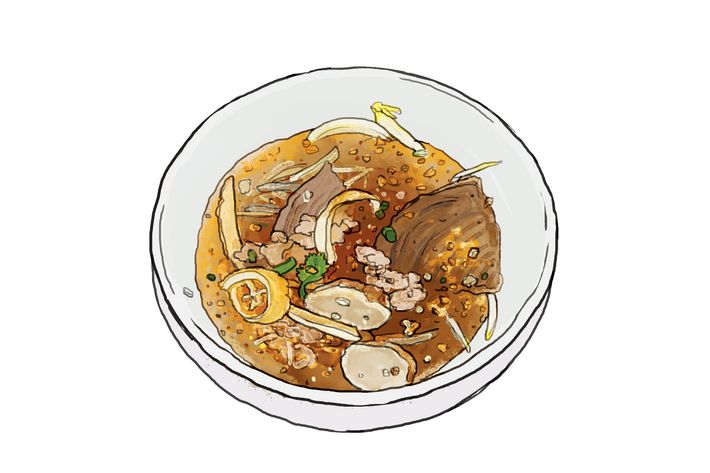 1. Pata Paplean
(76-21 Woodside Ave.; 718-651-2076)
Started by four pals who wanted a place to hang out, this watering hole purports to be the city's first Thai bar. Go for the weekend-only ­noodles: stewed pork belly, pork-blood-enriched num tok, and an uncompromisingly sour tom yum packed with pork and fish balls ($4).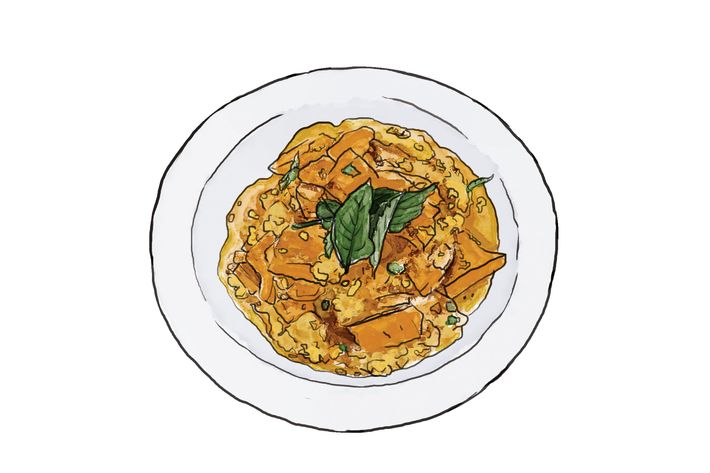 2. Khao Kang
(76-20 Woodside Ave.; 718-662-8721)
Modeled after and named for Thailand's rice-and-curry spots, this cafeteria-style joint provides no menu. Searing and sour curries are doled out from the colorful steam table and change daily — your only choice is whether you want two or three with your rice ($7.50 to $7.95).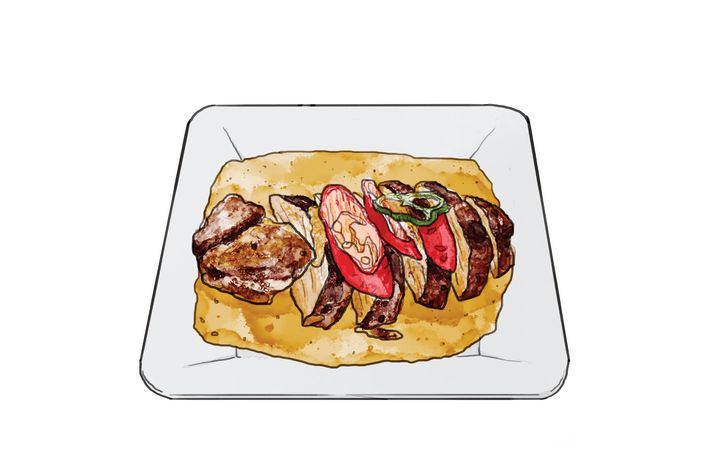 3. Ayada
(77-08 Woodside Ave.; 718-424-0844)
Long considered a destination for curries, whether sour, Penang, or jungle, this standby also offers noteworthy beef-tendon soup and Chinese-style stir-fry. You'll want to pay special attention to northern dishes like e-sarn sausage ($8) and the green-mango and papaya salads.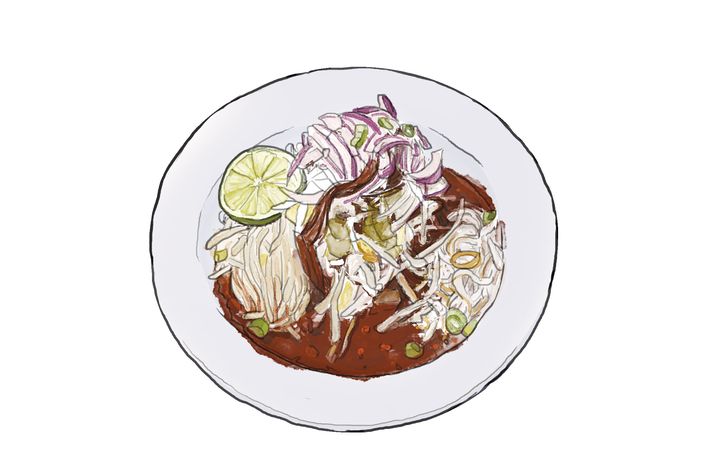 4. Paet Rio
(81-10 Broadway; 917-832-6672)
After nearly two decades of serving watered-down crowd-pleasers at Manhattan's multiple Wondee Siams, Phimploy Likitsansook branched out to Queens last August with exotica like ­khanom chin nam-ngiao, fermented rice noodles in a thick ­tomato-and-pork sauce ($11).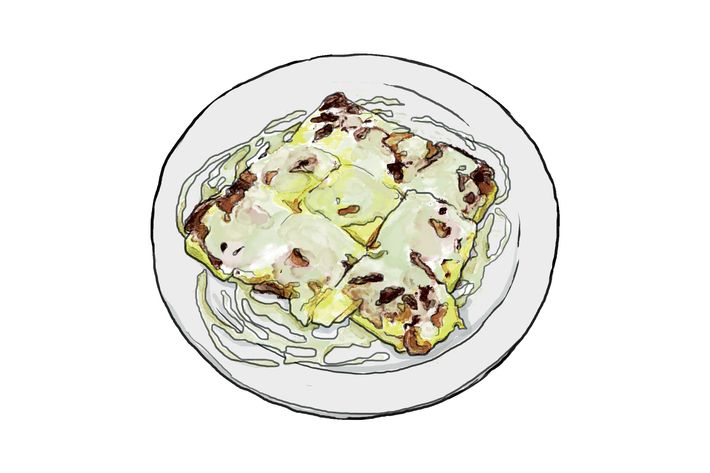 5. Sugar Club
(81-18 Broadway; 718-565-9018)
Three years after assuming ownership, Chirawat Withanwattana moved his Thai deli and dessert store into bigger digs with more room for imported snacks, savory home-style dishes, and a few stools for enjoying made-to-order sweets like banana-egg roti ($4).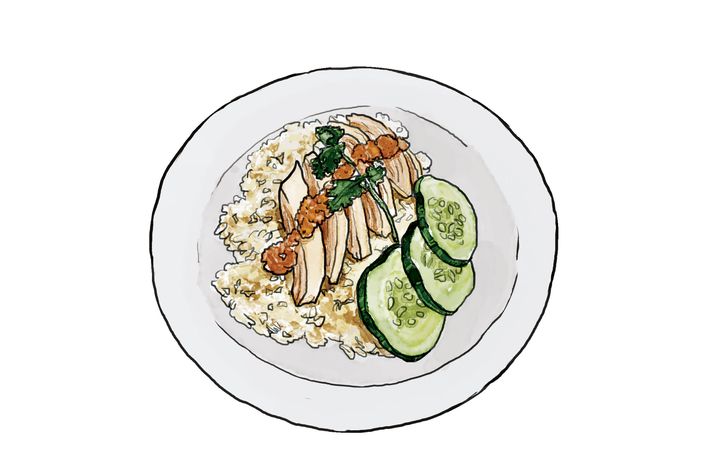 6. Eim Khao Mun Kai
(81-32 Broadway; 718-424-7156)
This specialist deals in khao man gai, the Thai-street-food riff on Hainanese chicken and rice ($9). The rice is simmered in the chicken's cooking liquid and best with the house hot sauce swirled in, but it's the lip-smacking, ginger-perfumed broth you'll want to come back for.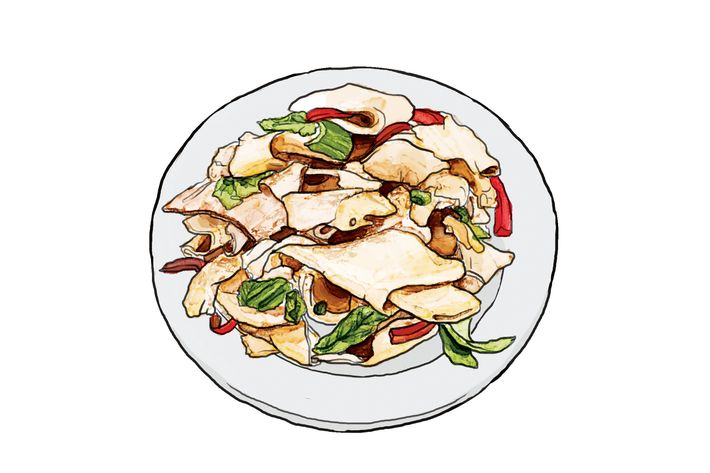 7. Ploy
(81-40 Broadway; 718-205-7298)
This small corner spot serves dishes from Thailand's north and south, including the dry southern curry kua kling, the street snack miang ka na (pork, chiles, peanuts, and rind-on lime you fold up in lettuce), and exemplary pan-fried noodles like pad kee mao ($8 to $10).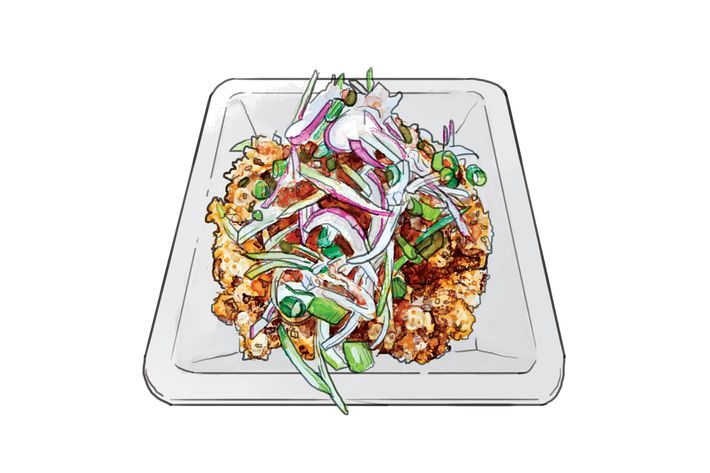 8. Chao Thai
(85-03 Whitney Ave., nr. Broadway; 718-424-4999)
The cooking still packs a serious punch at this nine-year-old hole-in-the-wall, where a special emphasis is given to the dishes of the north, like yum pla duk fu, a particularly delicious salad of young mango and fried ground catfish ($13). Plus: fantastic pan-fried noodles.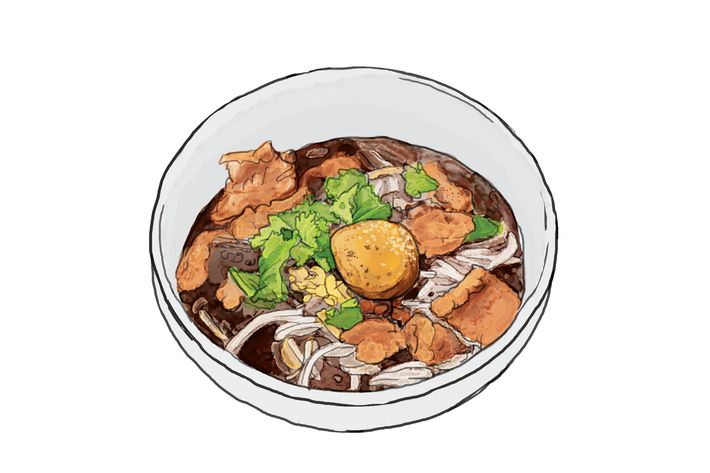 9. Plant Love House
(86-08 Whitney Ave., nr. Macnish St.; 718-565-2010)
Bangkok native Manadsanan Sutipayakul serves dishes ("Anything we love") from across the country. But the place has gained a reputation for its num tok, a deep, brooding pork-blood soup replete with noodles and plenty of pork ($8).
*This article appears in the July 13, 2015 issue of New York Magazine.