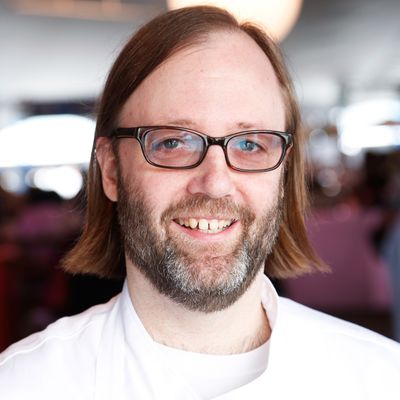 Don't call it a comeback.
Photo: Joe Kohen/Getty Images
It seems that since closing wd~50 in the fall, Wylie Dufresne has been a bit restless: He introduced his first-ever burger at Alder, and then launched a nightly tasting menu. Now news hits that he's working on launching a brand-new concept: Details are sparse, but it'll be located in the AKA Wall Street Hotel, on FiDi's William Street, and it's set to open in early 2016. Hopefully, this means the return of the foie-gras torchon and ice-cream bagel.
[NYT]