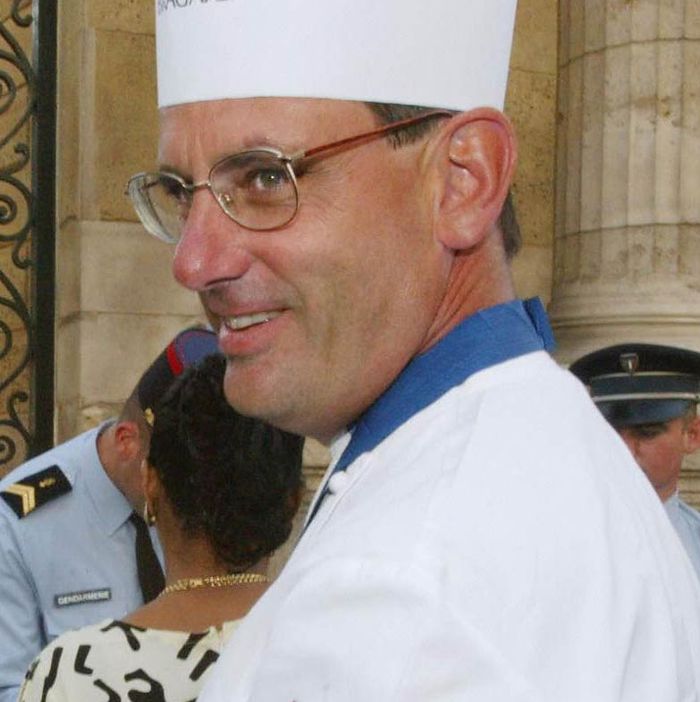 He cooked for Clinton and Bush.
Photo: Mehdi/AFP/Getty Images
A massive search-and-rescue effort in the New Mexico woods has been going on since Wednesday for Walter Scheib, the White House chef under President Clinton and, briefly George W. Bush. Scheib apparently went for a hike near Taos Ski Valley last Saturday, but it wasn't until Monday, after he didn't show up to meet his girlfriend, that anyone realized he was missing. His car was found at the trailhead on Tuesday, and now a team with a helicopter, dogs, and horses have fanned out from there in search of any clues.
The search team says that Scheib, who was alone and is new to the area, could be anywhere. They suspect he may have tried fishing in a river, but recent rains and melting snow would've made that particularly dangerous. The team is also having trouble tracking him because that same weather has been pretty unkind to any tracks left behind. In short, people are "very concerned," considering it's unlikely Scheib planned to spend more than a few hours out there.
Update: Searchers recovered Scheib's body on June 21.