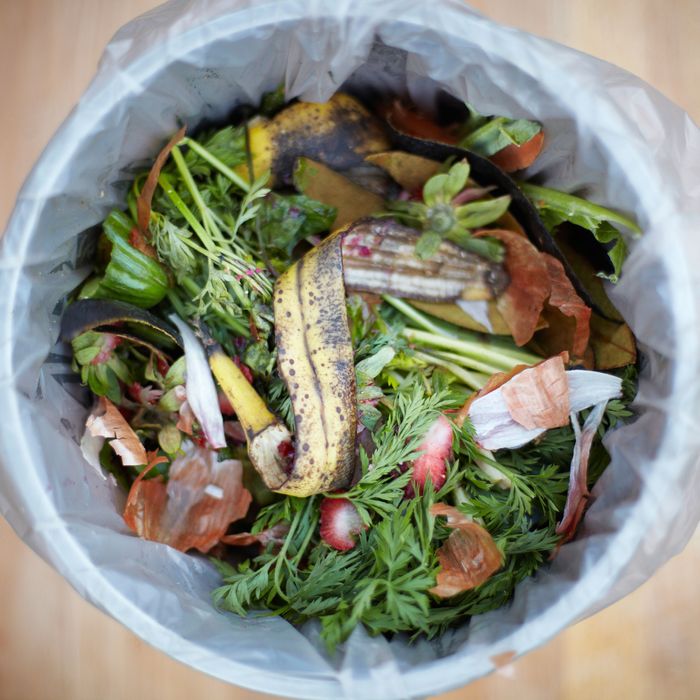 Fuel up.
Photo: Derek Shapton/Corbis
Here's an out-of-left-field addition to the group currently trying to solve America's problem of tremendous food waste: United Airlines is about to start flying planes powered by a biofuel made from food scraps (among other household waste), farm waste, and animal fat. The innovation is not only a clever use for the half-ton of food each American household contributes to landfills every year, but it will also help reduce greenhouse-gas emissions by the largest airline in an industry noted for being one of Earth's fastest-growing carbon polluters.
This particular alternative fuel, which the Times says could eventually cost "a lot less" than $1 a gallon and is the result of United investing $30 million in a company called Fulcrum BioFuels, cuts greenhouse-gas emissions by 80 percent.
United's first flight using this fuel, set to go from Los Angeles to San Francisco later this summer, will mix 30 percent animal fat and farm waste with 70 percent traditional jet fuel. After a two-week trial period, the biofuel will start going straight into United's overall fuel supply. Fulcrum says there are also plans to build six new refineries around the country, and it's already finalized agreements to take landfill trash — 20 percent of which is just wasted food — from two of America's biggest waste-management companies.
[NYT]