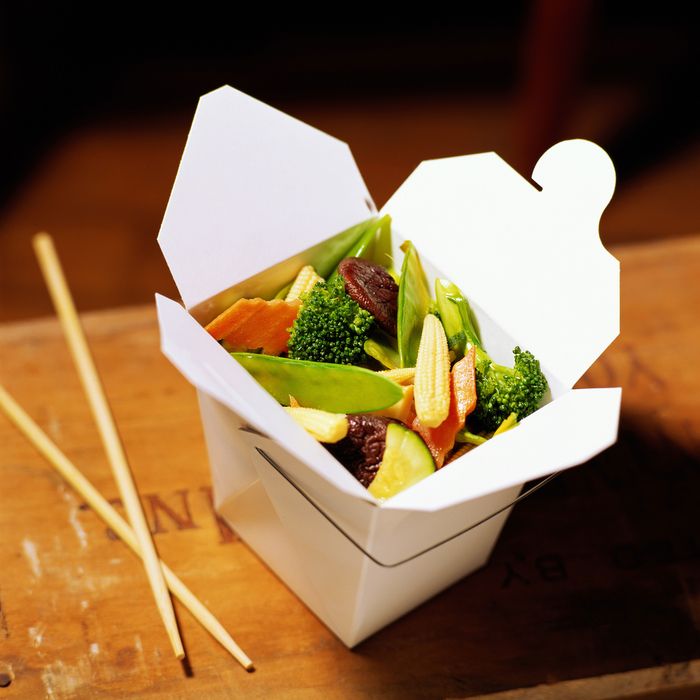 This is why delivery is preferable.
Photo: Bill Deering/(c) Bill Deering
Heirberto Chavez says that he swung by a Chinese restaurant, New Panda, in Hell's Kitchen on Wednesday night to pick up an order of wings and fries he'd already paid for, and on the way in, a homeless man asked if he'd buy him a $2.75 meal. Chavez gave the New Panda employee at the register $5 — for the homeless man's meal — and he claims that he only received $1.25 back, instead of the correct amount of $2.25.
A simple mix-up of $1, right? Not quite. When Chavez pointed out this discrepancy, things got ugly. He started arguing with employees, and then the situation went "from zero to 60" rather fast. Chavez tells the Post:
It escalated from an argument to them hitting me and then using the Taser. As I'm leaving, they kept coming towards me. We were having words, but nothing physical happened until I got to the door. Then they started swinging at me.
The attackers were two brothers, who the Post says are also the owners, Gary and Robert Zheng. They chased Chavez down the street, still wearing their aprons, and reportedly started using a Taser on him. Chavez says that he came away bruised, bleeding at the mouth, and burned on the back of his neck. Luckily for him, a Port Authority officer saw the nightmare unfold, and put a stop to the fight before it got even worse. Both brothers have been arrested on charges of assault and weapons possession.
[NYP]