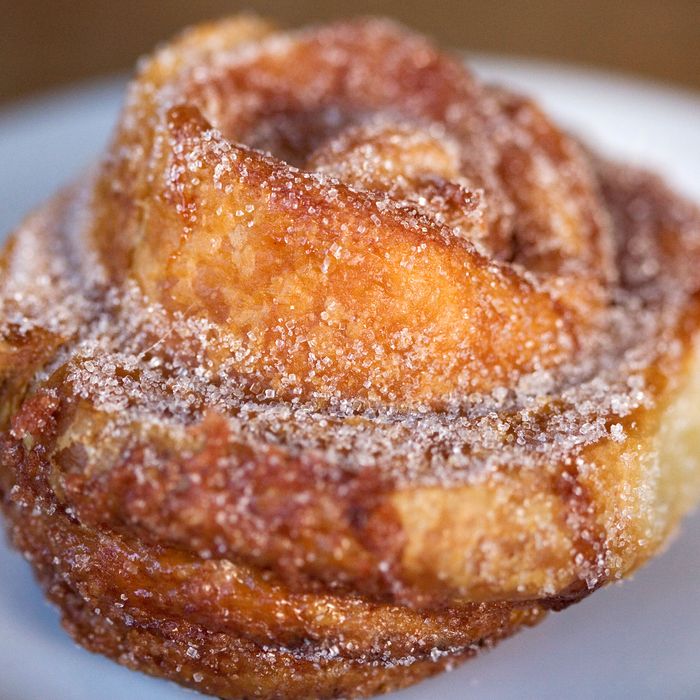 One of America's most beloved pastries.
Photo: Charles Haynes
Blue Bottle and Tartine Bakery — America's best merger — will open their first collaborative space in Brooklyn, at 279 McKibbin Street. The 15,800-square-foot warehouse is blocks from Roberta's, and right next to the once-infamous McKibbin Lofts. This won't just be a place to grab a morning bun with a New Orleans-syle cold brew, though, as there will also be a baking facility and a coffee-roasting warehouse on the premises. It'll reportedly open by the winter — with a Manhattan location to follow in 2017.
The news of the lease comes on the heels of Blue Bottle securing another $70 million in a new round of funding — courtesy of investors that include Morgan Stanley, tech titans, and, uh, Bono. That's a whooping $44.25 million more than its last round. Though the new super-company is expanding to L.A. and Tokyo as well, Blue Bottle founder James Freeman has said that he wants the coffee to get better each year — a guiding principal behind the expansion.