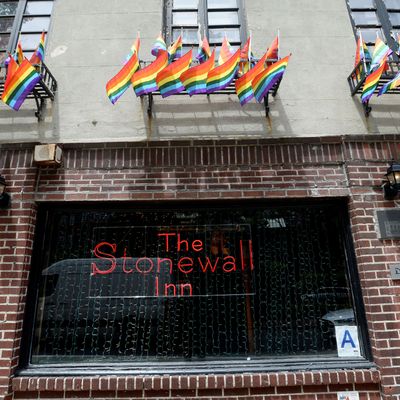 Legendary.
Photo: Doug Meszler/Corbis
Here's some fantastic news: The Landmarks Preservation Commission has just voted unanimously to make the legendary LGBT bar an official New York landmark. This has long been in the works, and it couldn't come at a better time, with the NYC Pride March happening this Sunday, June 28. That date also happens to mark the 46th anniversary of the 1969 Stonewall uprising, which is considered the start of the LGBT civil-rights movement.
The new status means that any changes to Stonewall's building would require permission from the city. And because Stonewall is already located within Greenwich Village's Historic District, this kind of individual designation is unprecedented — making the ruling even more significant.
[AMNY]