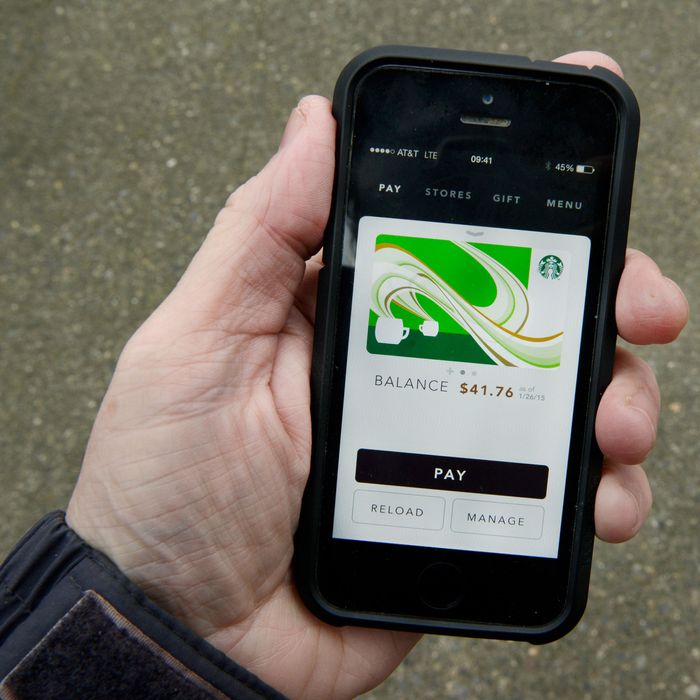 Skip the line.
Photo: Kevin Schafer/Getty Images
It used to be that if you wanted a Pumpkin Spice Latte, you actually had to speak to a human. No more: Starbucks announced today that it will be expanding its mobile-payment service to 3,400 new locations across 21 states. Customers can not only place and pay for their orders ahead of time but also skip to the front of the line when they arrive at the store. The service is now available in Alabama, Alaska, Arizona, California, Colorado, Florida, Georgia, Idaho, Kansas, Louisiana, Mississippi, Montana, Nebraska, Nevada, New Mexico, North Carolina, North Dakota, Oklahoma, Oregon, South Carolina, South Dakota, Texas, Utah, Virginia, Washington, and Wyoming.
The rollout is happening just six months after the coffee giant debuted the pilot program in Portland, Oregon, and brings the grand total of stores offering the service to 4,000, or half of company-run locations. Starbucks isn't the only fast-food chain getting in on mobile ordering, as Panda Express, Dominos, Taco Bell, and other chains have their own apps, too. But as of press time, no emoji had been harmed in the name of Frappuccinos.
[NRN; TechCrunch]