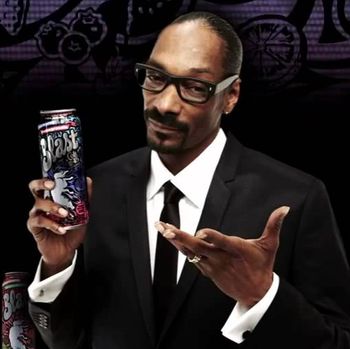 Blast by Colt 45 — a 12 percent ABV fruit-flavored malt beverage — is one of the many insane products Snoop Dogg has hawked over the years. From 2011 to 2014, he signed a presumably lucrative contract to be the drink's "brand ambassador," which entailed standing around and saying things like "This is a Colt 45 blast for your ass." But a few months after his contract ran out, Pabst got sold to a Russian beer entrepreneur and a private-equity firm for just shy of one billion dollars.* (Estimates put it at around $700 million.) Snoop now argues he's owed a cut, and he's suing Pabst for being in breach of contract.
His lawsuit cites a "phantom equity clause" found in a subsection of his contract that reads: "In the event that the Blast by Colt 45 brand or the entire Colt 45 brand family is sold … during the 3-year Term of the Agreement or within two (2) years following the end of the Term, Consultant [Snoop] will receive 10 percent of the net price of such sale." His suit doesn't specify damages, but it's fair to assume that he at least wants his 10 percent.
*This posted has been corrected to show that Pabst was bought by the chairman of a Russian brewing company, not the brewery itself.
[HR]