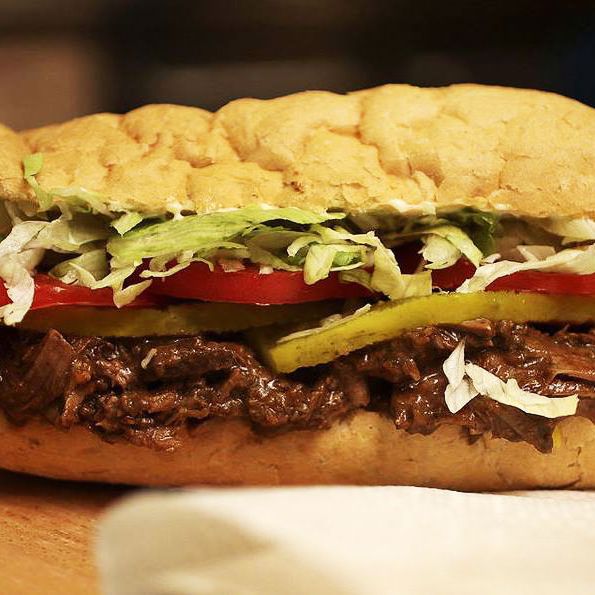 A sandwich from Parish Po' Boys.
For Smorgasburg's July-August summer season, founders Eric Demby and Jonathan Butler have added a few new vendors, per usual. But can they compete with big-time veterans like Mighty Quinn's, Dough, and Red Hook Lobster Pound? Remember that competition is stiff to get into the Brooklyn food festival, so you can trust that the following spots will sell great food:
Ithaca Hummus: Lebanese-style hummus is the specialty here, and that means it has less tahini, and more lemon juice and garlic. Overall, it's lighter than traditional hummus.
The Brooklyn Baking Barons: This vendor focuses on only one treat — honey-whiskey cake. Very nice.
Parish Po' Boys: You'll find classic New Orleans food at this stand, which includes things like jambalaya, crawfish pasta, shrimp etouffee, and the beloved sandwiches.
Nu Burger: This new vendor will offer Brooks Headley some healthy competition, as its specialty is homemade veggie burgers. There are dairy-free milkshakes, too!
Santa Salsa: This Brooklyn truck is setting up shop with Venezuelan street foods like empanadas and yuca fries.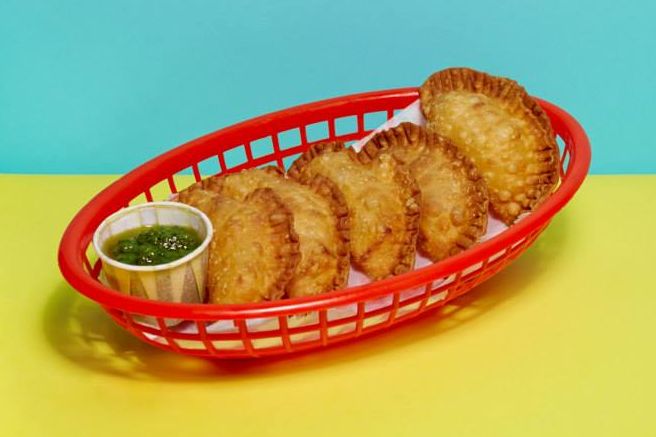 Better Half: All the Smorgasburg early risers can start their days with brunch-themed food, like a Bloody Mary chopped salad. (Saturdays only.)
Fedoroff's Roast Pork: While Grub is skeptical about any New York place tooting "real Philly sandwiches," it's worth trying this vendor's roast-pork offerings and gravy fries.
Cheesesteak by the Truffleist: Philly food ― so trendy! This place goes far beyond "wiz, wit" and offers truffle-topped cheesesteaks.
Ark Foods: Continuing the trend of twee food, Ark sells fried Shishito peppers with various dipping sauces. It'll be a nice snack when you're already stuffed.
The Brother's Soul: Southern bean pie is made with a base of navy beans, but it actually has a sweet taste and a custardlike consistency.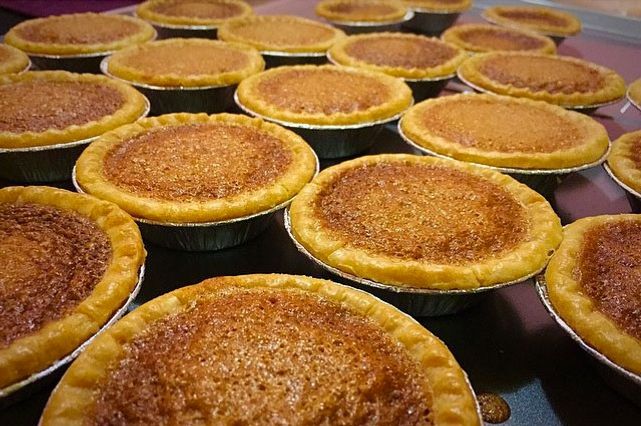 Lincoln and Berry: If you're in need of a gift, grab some California olive oil and olives here. (Sundays only.)
Chouxpette: And this new vendor uses pâte à choux (the base of gougères, éclairs, and profiteroles) to make cream-filled treats (Saturdays only.)