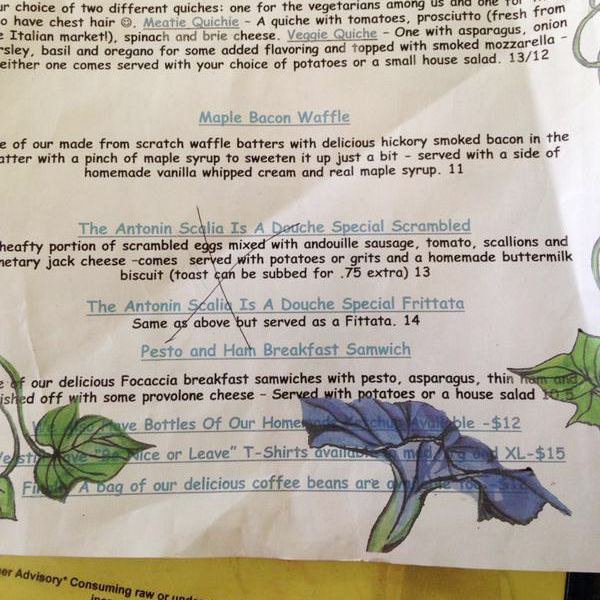 Egg on Scalia's face.
Photo: Jon Geeting/Twitter
Antonin Scalia squeezed both a hippie slam and a California burn into his gay-marriage dissent, but he apparently wasn't the only one who got some zingers out of Friday's landmark ruling: Sam's Morning Glory Diner, a venerable Philly brunch destination, whipped up a SCOTUS-themed weekend menu, and the blunt "Antonin Scalia Is a Douche" egg special was the crowd favorite. Not two hours after opening, owner Carol Mickey had flown through 150 orders of the "hefty" egg-Andouille–Monterey Jack dish, which was all the sausage she had. A second special, "The Supreme Court Finally Got It Right" quiche, sold out just as fast.
Mickey says the dish/political statement is officially her all-time-best seller. She figures, "People were just loving saying it — 'I'll have the Scalia Is a Douche, please.'"